We Help Employers Reduce Healthcare Costs And Boost Productivity in the Workplace
The most successful companies treat employees as their most valuable asset. However, this value can be diminished by health problems that affect an employee's overall well-being. Even minor health problems, which can be traced to a lack of exercise or poor food choices, can lead to increased insurance premiums and missed work. Many employers have felt the impact of decreased output coupled with higher healthcare costs. In today's 'thin-margins' marketplace, this double burden can become a serious problem.
Prevention is a key component to breaking this cycle!
To get out in front of the healthcare issue, corporations have started to offer wellness programs, which are a win-win solution for both employers and employees. Employees who participate in these programs see their morale and engagement improving along with their health. Employers can win back their competitive edge by increasing productivity and retaining their most productive employees longer.
In addition, companies who implement these sorts of programs are demonstrating investment in their employees. By creating a culture of wellness, corporations are effectively becoming stakeholders in their employees. This creates a circle of trust, so that employees become stakeholders in the company. Employees who know they are valued have higher levels of loyalty and commitment; they take pride in doing their best because they want to offer a good return on the company's investment.
An investment in a corporate wellness program is a short-term investment that reaps long-term dividends.
Benefits to Employers & Employees
America's healthcare crisis has been a hot news topic in recent years. Studies show that as much as 75% of the total U.S. spending on healthcare is due to lifestyle-related diseases. 75% is an astonishingly high number, since all lifestyle-related illness is preventable.
If people are not making the connection between lifestyle choices and resulting illness, this points to a simple lack of information and/or knowledge about where to begin. By implementing a corporate wellness program, you can provide your employees with the tools they need to succeed and a supportive environment to vastly improve their odds of success.
Benefits to employers:
An average of 28% reduction in sick days
An average of 26% reduction in health costs
An average of 30% reduction in workers' compensation and disability management claims
An average savings-to-cost ratio of $5.93 to $1
Benefits to employees:
Shed unwanted pounds
Lower blood pressure and cholesterol
Lower, more stable insulin levels
Less weight to carry means less stress on joints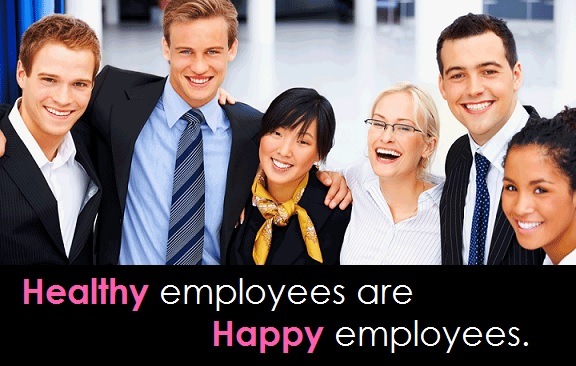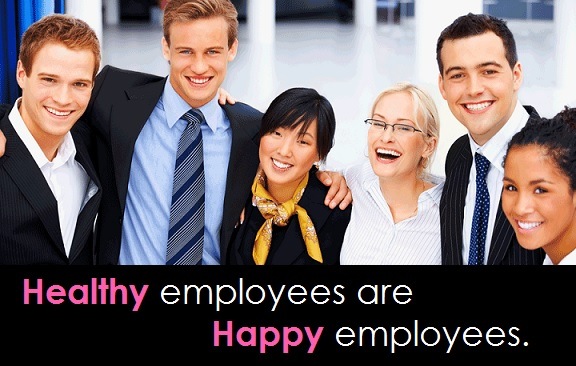 Corporate Wellness Program types
Ideal Protein Weight Loss
Lunch & Learn Workshops
Striving to Make a Real Difference in Health Education,
We Host Free, On-site Wellness Workshops
Our goal is to improve the health and well-being of all employees and reduce or eliminate health issues affecting employee health and work productivity.
Here at BioIntelligent Wellness, we won't just help your employees and coworkers lose their weight and improve vital health parameters, but we will give them lifelong tools to keep it off forever. We educate people as we change their diets so that they can make better choices in their foods and lifestyles.
The focus will be on the hormonal and metabolic changes that occur on the inside of our body and how nutrition effects our health, weight and livelihood.
We offer free "Lunch and Learn" seminars in which we come in for whatever time frame you specify (usually 30 min to an hour) and talk with your employees about some simple ways to change their diets, improve energy and reach and maintain their ideal weight. This does not necessarily have to be during lunch time but can be set for a time that would be most convenient for everyone. For our employers, this is an opportunity to provide helpful information to your employees. As you know, the healthier and stronger your employees are, the healthier and stronger your company will be as well.
Please let us know if you would be interested in setting up a Lunch and Learn or would like more information about the program. We are excited to help our community get healthier and are committed to helping educate others on how we can accomplish this together.
On-site Corporate Weight Loss Program
We will develop a customized program for your company that can promote successful weight loss and disease prevention. We will go beyond educational sessions with an individualized approach including monitoring through weekly weigh-in and body composition analysis. Our coaches promote specific improvements in hypertension (high blood pressure), hyperlipidemia (high cholesterol), diabetes, and other metabolic disorders. Our customized on-site approach allows for accountability and success by the participant involvement and direct feedback providing results and trends for your company to track tangible results.
Learn More about the Corporate Wellness Program
Please fill out the following form and the Corporate Wellness Coordinator will contact you with more information about the BioIntelligent Wellness Corporate Wellness Program: