Ideal Protein offers a wide range of food choices to satisfy your cravings for sweet, salty, or crunchy treats
For clients that come to us with a history of starting and stopping diets due to cravings, we have an easy solution. Our Ideal Protein program for weight loss provides a wide & delicious range of food choices that can help satisfy just about any craving. Furthermore, these Ideal Protein foods greatly help to get rid of the monotonous diet regime while you lose weight with the Ideal Protein phase 1.
The advantage compared to other diets
All diets start with excitement about the possibilities, and if you're like most people, starting a diet may begin with a "last supper" of indulgence. For many, this goodbye is like a hangover and makes saying goodbye easy.
However, once starting on this low carb diet, feelings of deprivation and restriction often start setting in roughly a few weeks into the program. So, if you want to achieve your weight loss goal, you need to look for a plan that does not cause you to feel deprived and adhere strictly to it.
Whether you are the type that craves sweet things after meals or salt and crunchy things late at night, there are Ideal Protein foods that can help while keeping you low on carb intake. We find that this, coupled with well-established science, makes Ideal Protein one of the most successful weight loss programs at BioIntelligent Wellness.
Facts and science behind the Ideal Protein foods
Ideal Protein is not another low carb diet that only comprises of product packages. Rather, it includes whole foods with daily requirements for lean protein, vegetables, and healthy fats. You will be taking these along with the convenient Ideal Protein foods for your weight loss goal.
Some of these foods come as ready-made, stand-alone meals. Whereas, others are combined with the required fresh veggies or lean proteins, such as fish or chicken, to make a more substantial meal. The Ideal Protein recipes are always there to help you prepare delicious breakfasts, dinners, and snacks.
Most of these foods do not require elaborate preparation. You can prepare most of them in less than 5 minutes! You can eat them on the go and even travel and stay on track.
Ideal Protein foods aren't just another packaged product; they are full of high-grade proteins, low lipids (fats), full of fiber, and low carb diet (sugars).
Moreover, amino acids help give the body cells the structure and support needed to remove harmful wastes and promote your metabolism. The human body needs 13 essential amino acids, and each packet of Ideal Protein foods has 21 amino acids. Thus, aiding in fat loss and helping retain lean muscle.
Long story short, your body will receive what it needs to drop the fat and retain muscle when you are on the Ideal Protein weight loss program. This effective strategy is the basis for maintaining your weight loss when you transition to maintenance.
Ideal Protein is perfect if you struggle with sweet cravings
If you crave chocolate, you will never feel deprived of it while on the Ideal Protein program.
BioIntelligent Wellness offers many chocolate Ideal Protein treats and snacks you can choose from while keeping yourself low on carbs. These include chocolate puddings, chocolate-covered snack bars like the new Chocolate Almond Bar, the versatile Chocolate Drink Mix, Chocolate Crispy Square Bar, sweet and crunchy Chocolate Soy Puffs, chocolate-covered Caramel Nut Bar, among others.
Ideal Protein foods pack a punch for people with salty, crunchy cravings
Ideal Protein products also satisfy your cravings for salty and crunchy foods, preventing you from feeling deprived.
If you are the type that likes salty snacks and chips, Ideal Protein has everything you could want from Sour to Spicy. Most people eat three Ideal Protein foods a day. And now, the program has improved many of the past restricted items to include more fiber, so you can include more than one serving a day.
Top favorites are the Nacho Cheese Dorados, Sweet Chili Dorados, Dill Zippers, BBQ Soy Crisps, even Rancho Dorados. These are the ideal replacements for potato chips!
However, those on the Ideal Protein diet still need to be cautious with the higher carb items. For example, foods such as Southwest Cheese Curls, White Cheddar Ridges, and Dill Pickle Zippers should be limited to once a day.
Ideal Protein food for sale online
You won't find Ideal Protein products for sale online! Ideal Protein is not a do-it-yourself weight loss diet and is available only from authorized clinics.
Are you wondering why that is?
This effective ketogenic low carb diet is so successful because of the one-on-one coaching. Our coaches make losing weight more efficient and faster by offering insight to thousands of successful dieters and maintaining accountability. You will find below the line–up of Ideal Protein foods that we have for sale at BioIntelligent Wellness.
You will select at least 3 items per week. However, most people buy extra in the beginning to offer more variety.
Moreover, you can use the Ideal Smart platform or our Ideal Protein Products page to see the full offering if you prefer to plan rather than just select them during your weekly appointment. We often recommend that you choose from the list and pre-order these Ideal Protein products ahead of time to ensure we always have your items on hand, especially if they are our best-selling products. That way, you will always receive what you need every week.
Below are the Ideal Protein diet foods including soups that are perfect for quick lunches at home or while on the move. Breakfast items include a variety of favorites, such as cereals, oatmeal, pancakes, and omelets.
You will also find savor choices like Chicken Dijonnaise, Beef Stroganoff, Vegetable Chili, Macaroni and Cheese, and rotini pasta.
Ideal Protein foods by category
As can be seen above, the Ideal Protein food offers a wide variety of choices. This is what makes it easier to follow, and frankly, more successful. Below is the complete list arranged by category:
Drinks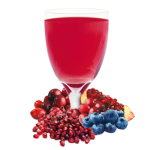 Berry Breakfast Smoothie Mix
Berry Pomegranate Drink Mix
Cappuccino Smoothie Mix
Chocolate Smoothie Mix
Orange Drink Mix
Peach Mango Drink Mix
Piña Colada Smoothie Mix
Pumpkin Spice Latte Mix
Ready to Serve Cappuccino Shake
Ready to Serve Chocolate Shake
Ready to Serve Strawberry Banana Shake
Ready to Serve Vanilla Shake
Vanilla Smoothie Mix
Bars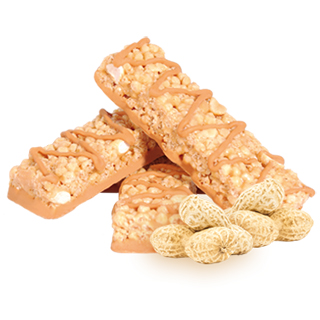 Caramel Peanut Bar
Chocolate Almond Bar
Chocolate Coconut Bar
Cookie Dough Swirl Bar
Cranberry Pomegranate Bar
Mint Chocolate Bar
Peanut Butter Bar
Vanilla Peanut Butter Bar
Breakfast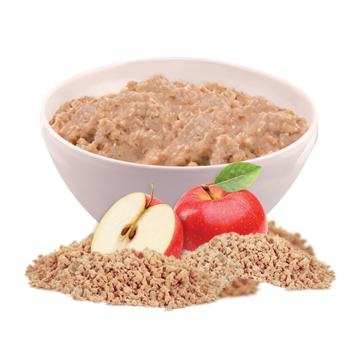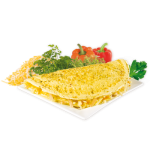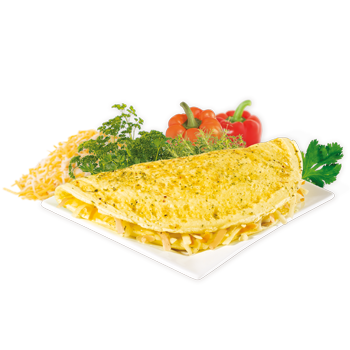 Apple Cinnamon Oatmeal
Cheese Omelet Mix
Chocolate Chip Pancake Mix
Crispy Cereal
Golden Pancake Mix
Maple Oatmeal
Soups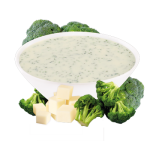 Broccoli Cheese Soup Mix
Chicken à la King Pottage Mix
Chicken Noodle Soup Mix
Chicken Soup Mix
Mushroom Soup Mix
Tomato & Basil Soup Mix
Entrees and Sides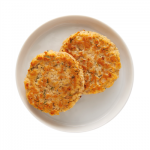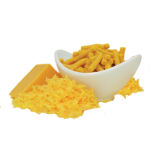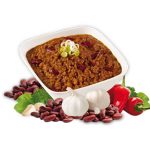 Chicken Breast with Dijonnaise Sauce
Chicken Patty Mix
Creamy Parmesan Mushroom Pasta
Macaroni & Cheese
Mashed Potatoes Mix
Rotini Pasta
Vegetable Chili Mix
Sweet Snacks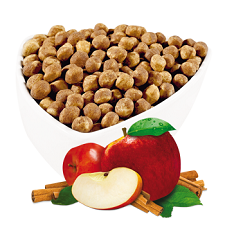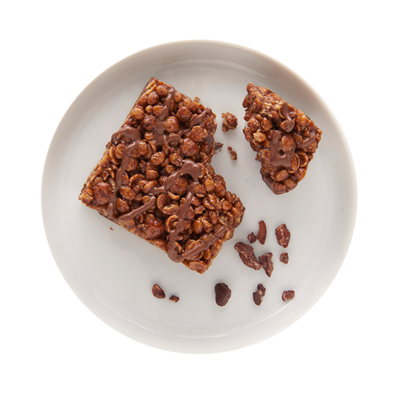 Apple Cinnamon Puffs
Chocolate Caramel Mug Cake
Chocolate Crispy Square
Chocolate Puffs
Dark Chocolate Pudding Mix
Double Chocolate Brownies
Lemon Wafers
Orange Crème Wafers
Raspberry Gelatin Mix
Ready to Serve Chocolate Pudding
Salted Caramel Chocolate Clusters
Strawberry Wafers
Triple Chocolate Wafers
Vanilla Crispy Square
Vanilla Pudding Mix
Vanilla Wafers
Saly Snacks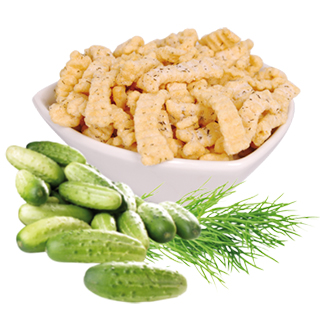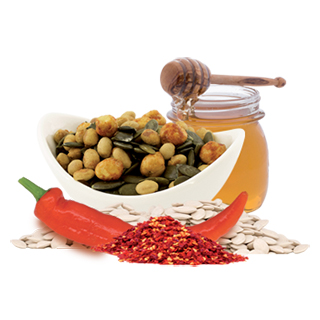 Barbecue Crisps
Dill Pickle Zippers
Garlic and Fine Herb Crisps
Nacho Cheese Dorados
Ranch Dorados
Sea Salt & Vinegar Crisps
Southwest Cheese Flavored Protein Curls
Sweet & Spicy Trail Mix
Sweet Chili Dorados
White Cheddar Ridges
Meal Replacements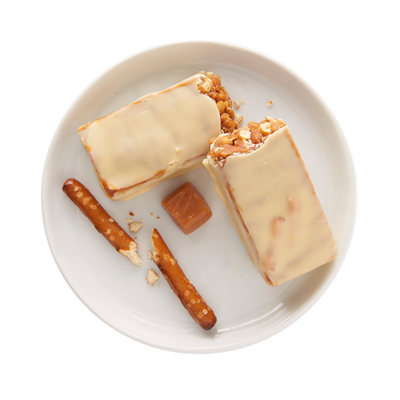 Creamy Chocolate Smoothie Mix
Strawberry Drink Mix
Toffee and Pretzel Bar
Vanilla Crème Smoothie Mix
Condiments and Specialties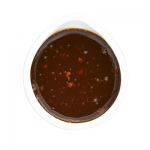 Classic Balsamic Dressing
Exotic Fruit Powdered Water Enhancer
Honey Dijon Dressing
Italian Herb Dressing
Lemon Powdered Water Enhancer
Maple Flavored Syrup
Raspberry Temptation Chocolatey Bars
Sea Salt
Sesame Sauce
Tangerine Powdered Water Enhancer
Also, you need to know that Ideal Protein has supplements that are recommended as well as those that are required. Here are the Ideal Protein supplements.
Supplements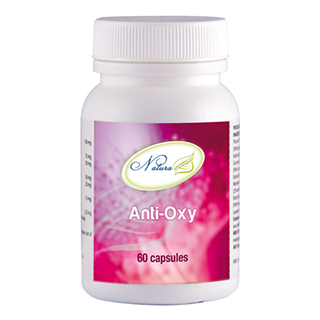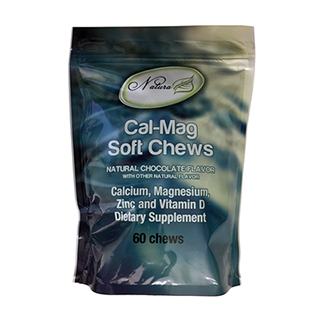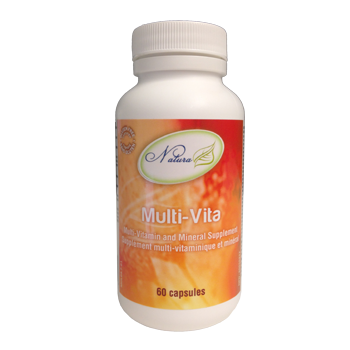 Anti-Oxy
Branched Chain Amino Acids
Cal-Mag
Cal-Mag Soft Chews – Chocolate Flavored
Enzymes
Flora Health
Ideal Salt
Multi-Vita
Omega-3 Plus
Potassium
Take away
Do you want to figure out what your body truly needs to lose weight and maintain it? Please take advantage of our special RMR test to find out.
If you're wondering how Ideal Protein can work for you, call us at 858 228 3644 and schedule a complimentary consultation today.