We understand that employees' health and fitness are of great importance for any business, and obesity is the most common precursor to several health problems
We will focus on developing a customized program for your company to promote a successful weight loss.
The aim of our program is to about the importance of maintaining a healthy weight for disease prevention and provide personalized guidelines about the diet and lifestyle to follow.
We go beyond just offering educational sessions and offer a continuous support throughout the weight loss journey to your employees.
Our team of experienced coaches will monitor the progress of the employees through weekly body composition and weigh-in analysis.
Our coaches also suggest dietary instructions to the employees to help them manage their specific illnesses including hypertension (high bloodpressure), diabetes, hyperlipidemia (high cholesterol), and other metabolic disorders.
OnSite and OffSite Programs To Suit Your Organizational Needs
We offer both an onsite and offsite programs to align with your company's needs.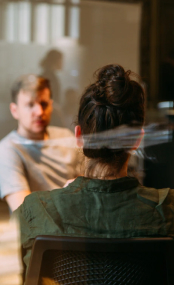 Onsite Program
The onsite approach allows for a higher accountability and success by ensuring an active involvement of the participant due to the convenient format.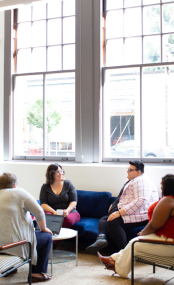 Offsite Program
We provide valuable feedback to your company to keep you updated about the results we have achieved through the Corporate Wellness Program and allow you to track tangible results.
Learn More About Our Corporate Wellness Programs