Ideal Protein Products
Ideal Protein offers a wide variety of products to support your weight loss journey.
If you're looking into Ideal Protein and are curious about the range of products offered.
If you're just starting the virtual program and need to select your initial products.
If you are unable to use the pre-order cart function on the Ideal Smart App.
If you're one of our past dieters who still enjoys their favorite Ideal Protein Products in maintenance.
If you're a past dieter considering a reset. Ideal Protein releases new products that may not have been available when you were on the diet.
If you're a dieter already on the program and your clinic is closed or impacted, we can help you in the meantime and get you connected with a clinic in your area.
1. Please select your products from the items below.
2. Send us an email or text your coach.
Please let us know whether you would like to pick your items up during your weekly visit, arrange for pickup or local delivery. Local delivery is free currently and orders over $200 eligible for free shipping within the US.
Please include your best contact number.
3. We will reach out as soon as we receive your email or text.
If you have issues or questions, please call/ text us at 858-228-3644.
Blueberry, Cranberry and Pomegranate Drink Mix
Ideal Protein has combined blueberries, cranberries and pomegranates into a delicious blend of anti-oxidant goodness.
Cappuccino Drink Mix
Ideal Protein's rich and foamy favorite is our little slice of Italy! Because it can be served hot or cold and contains 18 grams of protein.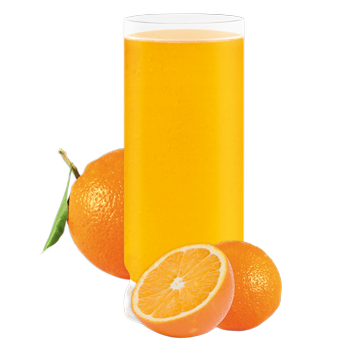 Orange Drink Mix
Ideal Protein's Orange Drink Mix contains all the rich, delicious orange flavor you love. The classic citrus taste that everyone loves.
Peach and Mango Drink Mix
Make a delicious peach mango smoothie in an instant! Find out why this sweet treat has always been a favorite of Ideal Protein dieters.
Piña Colada Drink Mix
Enjoy a taste of the tropics at home or on-the-go with our Piña Colada Drink Mix! A frothy, creamy drink with a rich, tropical flavor.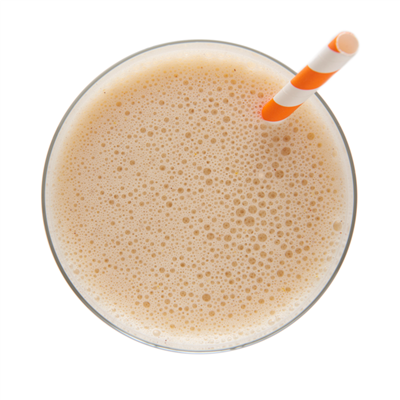 Pumpkin Spice Latté Drink Mix
Bring a hint of fall into your day, no matter the season, with our new Pumpkin Spice Latté Drink Mix.
Ready Made Cappuccino Drink
You can now enjoy the rich flavors of our new Ready-to-Serve Cappuccino Drink that's perfect for any time of the day!
Ready Made Chocolate Drink
Experience the intense, decadence of Ideal Protein's ready-to-go Chocolate Drink. A chocolate lover's delight!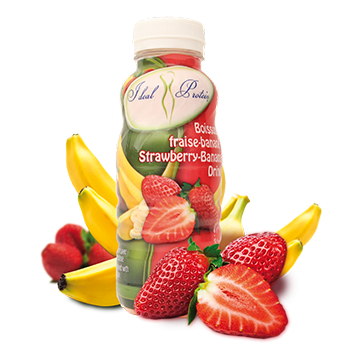 Ready Made Strawberry-Banana Drink
Transport yourself to a tropical paradise with a refreshing and vibrant ready-to-serve strawberry banana drink. 6 bottles.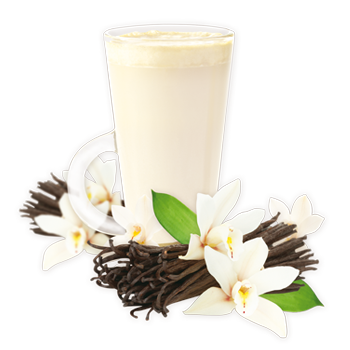 Ready Made Vanilla Drink
A ready-to-serve sublime, creamy drink with a delicate vanilla flavor. 6 bottles
Vanilla Chai Latte Mix
The Vanilla Chai Latté Drink Mix is a balance of sweet and spice that is sure to warm up your day.
Vanilla Drink Mix
Ideal Protein dieters love the intensity of its flavor. When you need to revitalize your afternoon, turn to refreshing flavors of this tasty, vanilla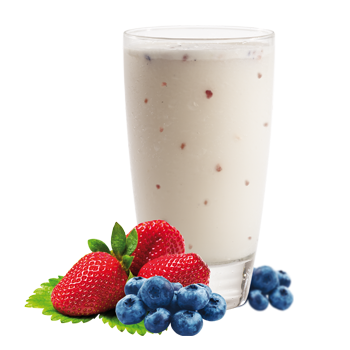 Wildberry Yogurt Drink Mix
A rich and creamy yogurt drink with real wildberries. This products' individual contents are labelled with the full nutritional panel.
Ready Made Cappuccino Drink
You can now enjoy the rich flavors of our new Ready-to-Serve Cappuccino Drink that's perfect for any time of the day!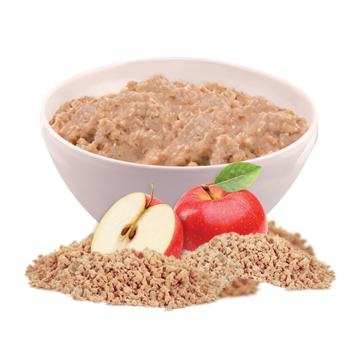 Apple Cinnamon Oatmeal
The sweet taste of apples blended with the fragrance of savory cinnamon make our delicious Apple Flavored Oatmeal a nutritious and filling breakfast.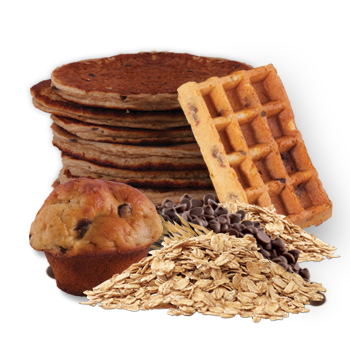 Chocolatey Chip Pancake Mix
Whether you crave pancakes, waffles or muffins, kick-start your day with our Chocolatey Chip Pancake Mix!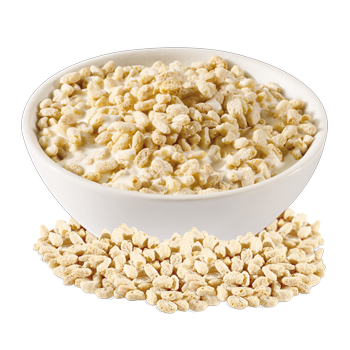 Crispy Cereal
Prepared in a snap, now you can treat yourself to this delicious weight loss and weight maintenance cereal.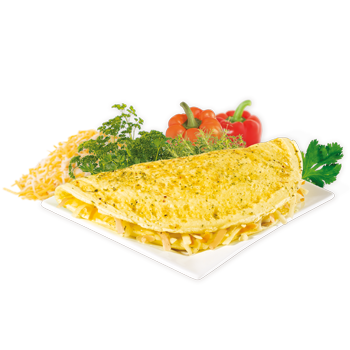 Fine Herbs and Cheese Omelet Mix
Start the day off right with Ideal Protein's Fine Herb and Cheese Omelet. Using the perfect blend of red and green peppers and fresh herbs and spice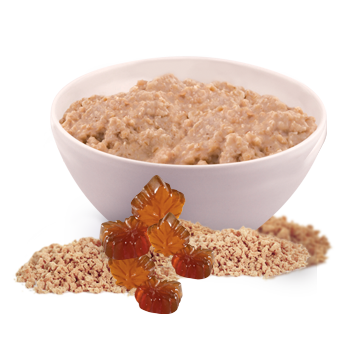 Maple Oatmeal
You can now enjoy our new and improved unrestricted and gluten-free Maple Flavored Oatmeal.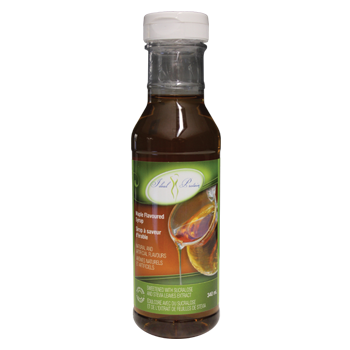 Maple Syrup
What sets our Maple Flavored Syrup apart is how closely the taste and texture resembles that of real maple syrup.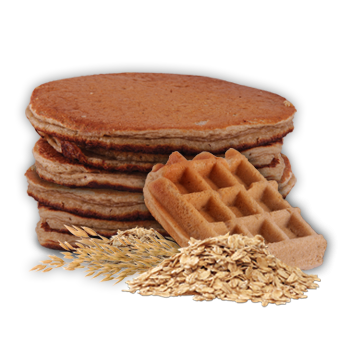 Pancake Mix
Treat yourself to our incredibly delicious Pancake Mix. Whether you crave pancakes or waffles, kick-start your day with our Pancake Mix!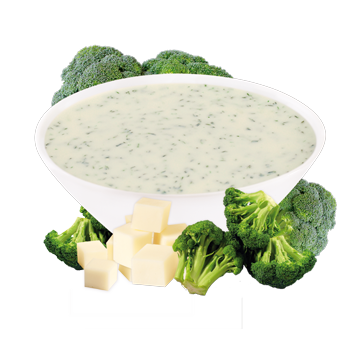 Broccoli and Cheese Soup Mix
The unmistakable crisp taste of broccoli in combination with cheddar cheese makes this hearty soup as delicious as it is convenient.
Chicken à la King Pottage Mix
You won't feel guilty eating our creamy combination of chicken, peas, carrots, corn, mushrooms and onions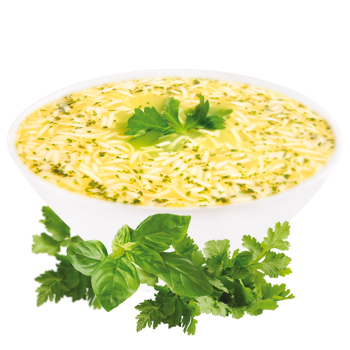 Chicken Noodle Soup Mix
Enjoy the ultimate comfort food in only minutes! Ideal Protein's Chicken Noodle Soup Mix is our fresh spin on this classic meal.
Chicken Patty Mix
Our Chicken Flavored Patty is a fantastic part of any meal, whether you're in weight loss or weight maintenance.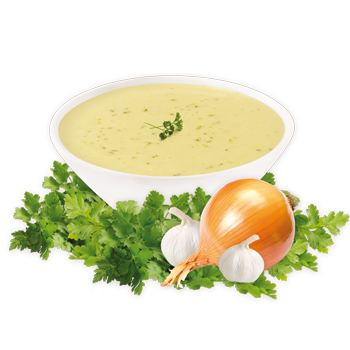 Chicken Soup Mix
Ideal Protein's hearty, creamy chicken soup is the perfect way to stay warm on a cold day.
Macaroni & Cheese
Indulge in this classic cheesy dish made with Cheddar and Parmesan. A perfect comfort meal ready in minutes.
Mushroom and Parmesan Couscous Risotto
Ready to eat in just minutes, the Mushroom and Parmesan Couscous Risotto contains proteins and fibers.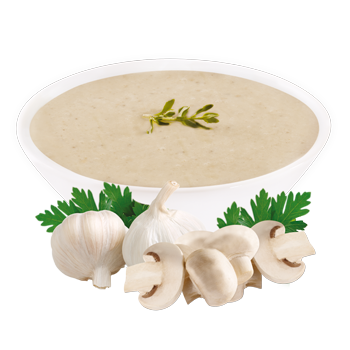 Mushroom Soup Mix
If you like mushrooms, you'll love the authentic taste of this rich and creamy mushroom soup.The Mushroom Soup Mix is a weight loss favorite amongst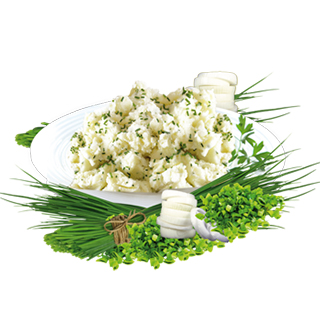 Potato Purée Mix
For a different take on traditional mashed potatoes, try our mouth-watering twist on the ultimate comfort food.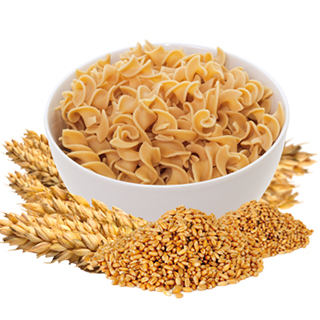 Rotini
The tight twists of Rotini were designed to hold sauces better, but they also make it a favorite for pasta salads.
Tomato and Basil Soup Mix
The comforting taste of this classic tomato but with an Italian twist!and basil soup is sure to satisfy your taste buds.
Vegetable Chili Mix
Nothing is more satisfying than our version of this American classic loaded with beans, vegetables and savory spices.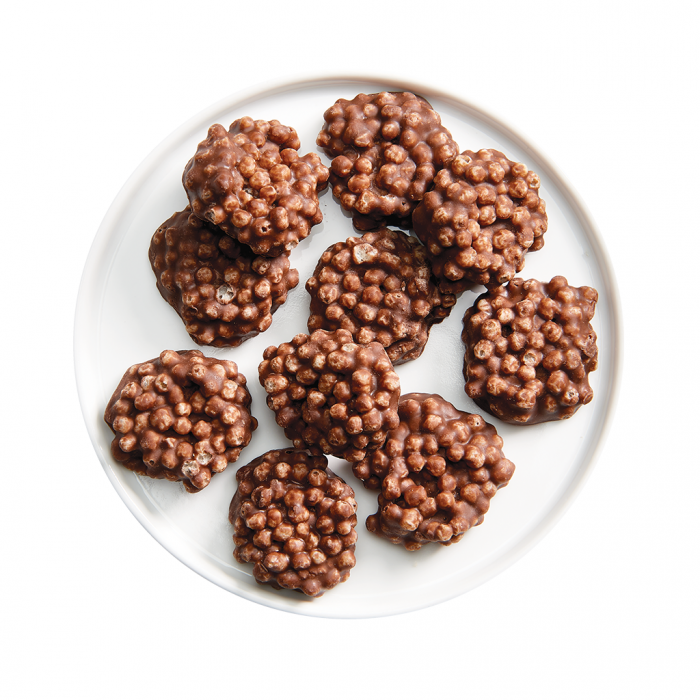 Salted Carmel Chocolate Clusters
A perfect combination! The cluster of flavors coming together in this high protein, sweet treat makes it simply irresistible.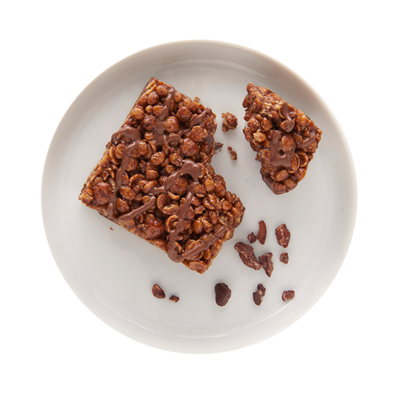 Chocolate Crispy Square
Chocoholics can celebrate, as Ideal Protein's Chocolate Crispy Square joins the extremely popular Crispy Square lineup!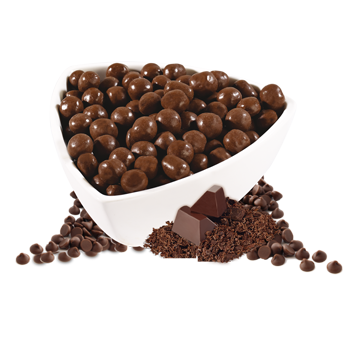 Chocolate Soy Puffs
A definite favorite among Ideal Protein's dieters, you'll be amazed to find that this sweet and sinful treat is an unrestricted item.
Chocolatey Caramel Flavored Mug Cake
Ideal Protein's microwave mug cake is sweet, tasty and easy to make. Just pour into a mug, mix with water and microwave.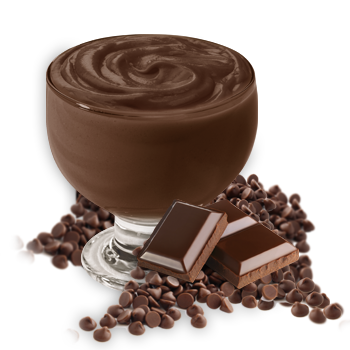 Dark Chocolate Pudding Mix
Ready in minutes, our bittersweet Dark Chocolate Pudding Mix will satisfy your sweet tooth.Made with real cocoa, this rich pudding will please lovers
BBQ Crisps
Get ready to snack on our perfectly seasoned BBQ crisps! Light and crunchy but also nutritious and full of goodness.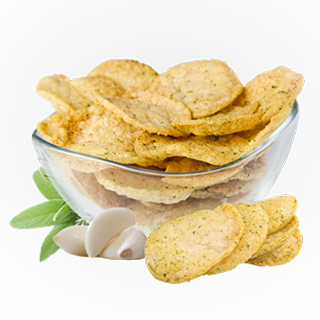 Garlic and Fine Herbs Soy Crisps
Enjoy a burst of garlic and fine herbs with our new crunchy soy crisps. Give in to that potato chip craving without cheating!
Lemon Wafers
Ignite your taste buds with our crispy lemon wafers. These nutritious lemon wafers are packed with a creamy lemon filling and dipped in chocolate a su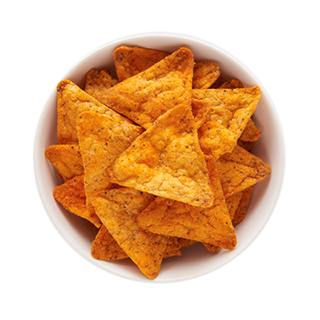 Nacho Cheese Dorados
Make snack time more fun with the crunchy goodness of our Nacho Cheese Dorados! Available in convenient packets.
Orange Wafers
This combination of citrus and chocolate flavors is sure to brighten your day and bring a smile to your face.
Ranch Dorados
Packed with a tangy combination of onion, garlic and herbs, this savory and crunchy treat might become your favorite snack.