Corporate Wellness Services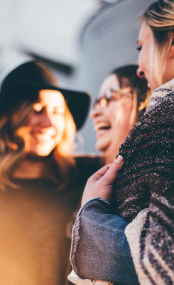 Lunch & Learn Workshops
We host free, on-site wellness seminars aimed at reducing or eliminating health issues affecting employee health and work productivity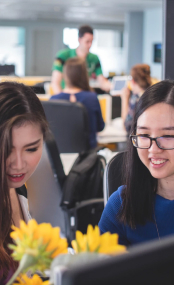 Corporate Weight Loss
Our evidence-based, medically-designed protocol allows us to assist companies and their employees in motivating, supporting and engaging participants and leading them to long-term success and life-changing results. We've even got numbers to prove it!
We help employers reduce healthcare costs and boost productivity in the workplace
The most successful companies treat employees as their most valuable asset. However, this value can be diminished by health problems that affect an employee's overall well-being. Even minor health problems, which can be traced to a lack of exercise or poor food choices, can lead to increased insurance premiums and missed work. Many employers have felt the impact of decreased output coupled with higher healthcare costs.
Prevention is a key component to breaking this cycle!
To get out in front of the healthcare issue, corporations have started to offer wellness programs, which are a win-win solution for both employers and employees.
Employees who participate in these programs see their morale and engagement improving along with their health.
Employers can win back their competitive edge by increasing productivity and retaining their most productive employees longer.
Companies who implement these sorts of programs are demonstrating investment in their employees
By creating a culture of wellness, corporations are effectively becoming stakeholders in their employees.
This creates a circle of trust, so that employees become stakeholders in the company.
Employees who know they are valued have higher levels of loyalty and commitment; they take pride in doing their best because they want to offer a good return on the company's investment.
An investment in a corporate wellness program is a short-term investment that reaps long-term dividends.
The program is the tools your employees need to succeed
75% is an astonishingly high number, since all lifestyle-related illness is preventable
75% of the total U.S. spending on healthcare is due to lifestyle-related diseases
If people are not making the connection between lifestyle choices and resulting illness, this points to a simple lack of information and/or knowledge about where to begin.
By implementing a corporate wellness program, you can provide your employees with the tools they need to succeed and a supportive environment to vastly improve their odds of success.
An average of 28% reduction in sick days
An average of 30% reduction in workers' compensation and disability management claims
An average of 26% reduction in health costs
An average savings-to-cost ratio of $5.93 to $1
Corporate Wellness Case
Studies
Aspirus Low Carb And Dyslipidemia
Aspirus Metabolic Parameters
Cleveland Clinic Press Release
Ideal Protein Obesity Summit
We are always ready to answer any of your questions
ideal protein
Ideal Protein
What is the cost of the Ideal Proteinprogram?
Making an investment in your health is priceless. Below are approximate costs for the services, tools, and education we provide to get you on a healthy diet for life.
Starting costs: Approximately $200*
Support: $50 initial visit (60 min)

Supplements: initial supplements: $68 average

Ideal Protein Foods: most people will spend $90-108/wk on IP foods during phase 1
*Contact us about our current special – we offer discounts to make it hard not to try the protocol.
Weekly: Approximately $ 102-117
Phase 1:

Support: $15 weekly coaching fee

Ideal Protein Foods: most people will spend $90-108/wk on IP foods during phase 1 of the diet.

Phase 2:

Support: $15 weekly coaching

Ideal Protein Foods: costs on average $29-58/week

Phase 3:

Support: $15 weekly coaching

Ideal Protein Foods: Phase 3 does not require you to purchase any Ideal Protein foods and lasts for up to 12 months.
Note: As you progress through the program, each phase requires fewer Ideal Protein foods.
Monthly:
Program Fees: $18 monthly program fee: Includes unlimited readings on our body composition analysis (BCA) machine, daily support videos, unlimited electronic support with your coach and more.

Supplements: $68 average
Is Ideal Protein just for people who need to lose a substantial amount of weight?
This program is for everyone -whether your goal is to lose 10 pounds or 100 pounds. We also offer a 21-day protocol for people already at their goal weight who want to address cellulite.
About how long will I need to be on the protocol?
It depends on how much weight you would like to lose. Most of our dieters lose between 2-7 pounds per week. The first two weeks, most clients lose at least 6-8 pounds.
All together there are three phases to the protocol, but you will lose all the weight during the first phase.
How is the program structured?
There are four phases to the protocol:
Phase I: Weight Loss
You will be on Phase 1 until you hit your goal weight
Phase 2: Stabilization
Typically, two weeks of for stabilization and reintroduction of carbohydrates. Depending on the amount lost, this phase may be extended.
Phase 3: Maintenance
This is your maintenance or "Lifestyle" program. You will not be required to use the Ideal Proteinfoods during this phase; however, your coach will continue to support your achievements and new lifestyle with our 12 month maintenance support program. You are not required to continue the program for 12 months however, we have found that our most successful dieters utilize this phase to expand their diets while learning how to make lifestyle changes that are supportive of their goals and teach them to keep the weight off.
Can I be successful with the program if I travel a lot?
Yes, we have many successful dieters; some who travel as much as 80% of the time. The Ideal Protein foods are conveniently packaged and travel friendly.
The whole foods you are required to consume can be found at any restaurant and grocery store. Your coach can offer you the option of a virtual coaching appointment (via Zoom, telephone, FaceTime or Skype) if you are not able to come into the office for your weekly coaching visit. Your dedicated coach will help guide you based on the parameters of your life, no matter how hectic it is. The coaches maintain electronic contact with you between appointments, so you are never left wondering what to do – whether it is what to order if going to restaurants or how to navigate business luncheons.
Corporate Wellness
Corporate Wellness
Why do a corporate wellness program?
Increases the use of preventive screenings and services

Improves healthy eating among employees

Increases physical activity among employees

Improves stress management among employees

Improves general health and well-being

Improves productivity

Improves the sense of being a team

Improves morale & attitude

Decreased absenteeism

Reduced turnover rate

Decreased injuries
Who is eligible to participate?
All employees are eligible for voluntary participation in the weight loss program.
Family members, significant others and friends are eligible to participate per guidelines set by the organization.
Select participants may be required obtain medical clearance from their primary care provider to participate in the Ideal Protein corporate weight loss program.
Where will this program take place?
Corporate Wellness program activities typically take place in appropriate designated spaces on-site. This may include conference rooms and other available indoor and outdoor areas.
Coaching visits may be scheduled for onsite at your workplace, at either our Carlsbad or Solana Beach location or may be held virtually via Zoom, telephone, FaceTime or Skype.
When will this program take place?
Corporate Wellness program activities may be scheduled as a one-time event, an ongoing employee benefits offering or a combination of thereof.
Coaching visits may be scheduled during the following times:
Before work

During work, provided scheduling and workload needs of the company are met

Between work (lunch and breaks)

After work
What type of Corporate Wellness programs do you offer?
We offer a variety of programs, from lunch & learns, corporate fitness, structured weight loss programs focusing on improving vital heath markers, metabolic testing as well as health & wellness coaching.
Corporate Wellness Case Studies
Cleveland Clinic Press Release
Ideal Protein Obesity Summit
Learn More About Our Corporate Wellness Programs