Corporate Wellness Services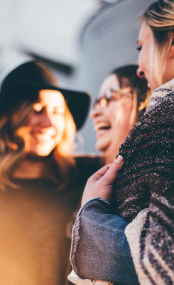 On-Site and Virtual Wellness Seminars
We host free, on-site and virtual wellness seminars aimed at reducing or eliminating health issues affecting physical health of the employee and work productivity.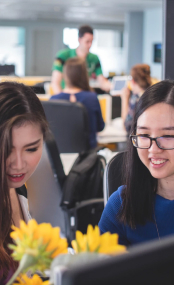 Corporate Weight Loss
Our evidence-based, medically-designed protocol allows us to assist companies and their employees in motivating, supporting and engaging participants and leading them to long-term success and life-changing results. On-site and virtual formats available. We've even got numbers to prove it!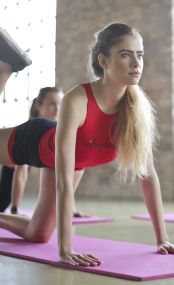 On-Site and Virtual Corporate Fitness Programs
Our corporate fitness programs aim to reduce healthcare costs and increase engagement by encouraging employees to lead a healthy lifestyle and offering effective resources and tools to support their success.
We help employers reduce healthcare costs and boost productivity in the workplace
The most successful companies treat human resources i.e. the employees as their most valuable asset. However, this value can be diminished by health problems that affect an employee's overall well-being. Even minor health problems, which can be traced to a lack of exercise or poor food choices, can lead to increased insurance premiums and missed work. Many employers have felt the impact of decreased output coupled with higher healthcare costs.
Prevention is a key component to breaking this cycle!
To get out in front of the healthcare issue, corporate managements have started to offer wellness programs, which are a win-win solution for both employers and employees.
Employees who participate in these programs see their morale and engagement improving along with their physical health.
Employers can win back their competitive edge by increasing productivity and retaining their most productive employees longer.
Companies who implement these sorts of programs are demonstrating investment in their employees
By creating a culture of wellness, corporations are effectively becoming stakeholders in their employees.
This creates a circle of trust, so that employees become stakeholders in the company.
Employees who know they are valued have higher levels of loyalty and commitment; they take pride in doing their best because they want to offer a good return on the company's investment.
An investment in a corporate wellness program is a short-term investment that reaps long-term dividends.
The program is the tools your employees need to succeed
75% is an astonishingly high number, since all lifestyle-related illness is preventable
75% of the total U.S. spending on healthcare is due to lifestyle-related diseases
If people are not making the connection between lifestyle choices and resulting illness, this points to a simple lack of information and/or knowledge as well as their ability, to identify where to begin.
By implementing a corporate wellness program, you can provide your employees with the tools they need to succeed and a supportive environment to vastly improve their odds of success.
An average of 28% reduction in sick days
An average of 30 % reduction in workers' compensation and disability management claims through our corporate wellness program.
An average of 26% reduction in health costs
An average savings-to-cost ratio of $5.93 to $1
Corporate Wellness Case
Studies
Our years of experience working in different corporate wellness management programs.
Aspirus Low Carb And Dyslipidemia
Aspirus Metabolic Parameters
Cleveland Clinic Press Release
Ideal Protein Obesity Summit
The IP Weight Loss Method
Employee Health Care Costs
We are always ready to answer any of your questions
ideal protein
Ideal Protein
About how long will I need to be on the Ideal Protein protocol?
It depends on how much weight you would like to lose. Most of our dieters lose between 2-7 pounds per week. The first two weeks, most clients lose at least 6-8 pounds.
Altogether there are three phases to the protocol, but you will lose all the weight during the phase 1 of Ideal Protein diet.
Am I able to work out while on Ideal Protein diet?
Yes. We may recommend you modify the intensity over the first 3 weeks to allow your body to adjust to the program. Your coach will add an additional Ideal Protein food for each 40-60 minutes of exercise. They may also recommend you avoid anaerobic exercise as it requires your body to utilize glycogen for fuel and your levels will be insufficient while in ketosis.
Are the Ideal Protein foods the same as other commercially sold low carb snacks?
Not even close! The Ideal Protein foods are all non-GMO and were designed for absorption. The foods are tested based on the international bioavailability scale to be between 96% – 297% bioavailability. This means for the same number of calories; you receive up to 3 times the amount of nutrients. Essentially, you would need to eat up to 3 alternative products for every Ideal Protein food. That would mean up to 3 times the number of calories to equal the same nutrient value.
Are the Ideal Protein products Gluten Free?
Gluten is a protein found in wheat and related grains causing a wide variety of mild, to very serious symptoms in gluten sensitive individuals.
As part of Ideal Protein's initiative to meet the dietary needs of gluten sensitive dieters, they've made it easier than ever to select gluten-free alternatives on the Ideal Protein Weight Loss method, printing an easy-to-spot "certified gluten-free" symbol on over 40 of their packages.
The Ideal Protein products that are certified gluten-free are produced in a Celiac-certified facility and on equipment certified to be free of gluten-containing grains. Dieters who have Celiac Disease must select from only these selections. Many of our gluten-sensitive dieters can consume the full line of Ideal Protein products without complications.
Are there any Ideal Protein products that someone who is lactose intolerant should avoid?
People who are lactose intolerant do not produce the enzyme lactase are therefore cannot digest the sugar lactose (a disaccharide composed of a molecule of galactose and glucose). If they ingest lactose, they typically can get cramps or gas. This is NOT an allergy, so they wouldn't have a life-threatening anaphylactic reaction.
Our Ideal Protein products that contain whey isolates (most of the drinks) only contain about 0.05% lactose and this small amount usually does not cause any problems with these folks. I would have them avoid the products that contain whole milk protein (the cappuccino, the chocolate drink, the omelet, the crispy cereal, puddings, etc). The other option is to let them try a "small amount" of some of these foods and to see if they in fact do experience any discomfort. They can take one of the many Ideal Protein products for lactose intolerant people that contain lactase (i.e"Dairy-Eze" or "Lactaid"). But most of these folks just opt to avoid the foods containing the whole milk protein.
Corporate Wellness
Corporate Wellness
What type of Corporate Wellness programs do you offer?
We offer a variety of programs, from lunch & learns, corporate fitness, structured weight loss programs focusing on improving vital health markers, metabolic testing as well as health & wellness coaching.
What will the Ideal Protein Corporate Program consist of?
The Ideal Protein Weight Loss Program is typically offered as an onsite or offsite, structured 8-16-week program. The program may be structured with or without a fitness component. This program consists of activities that include health awareness, lifestyle change, and measurable results. Depending on level of participation and program options selected, the activities in each area may include, but are not limited to:
a) Program Launch/Info Meeting
b) Initial One-on-One Coaching Visit (60 minutes)
c) Weekly One-on-One Coaching Visits (20 minutes)
d) Program Conclusion Celebration
When will this program take place?
Corporate Wellness program activities may be scheduled as a one-time event, an ongoing employee benefits offering or a combination of thereof.
Coaching visits may be scheduled during the following times:
Before work

During work, provided scheduling and workload needs of the company are met

Between work (lunch and breaks)

After work
Where will this program take place?
Corporate Wellness program activities typically take place in appropriate designated spaces on-site. This may include conference rooms and other available indoor and outdoor areas.
Coaching visits may be scheduled for onsite at your workplace, at either our Carlsbad or Solana Beach location or may be held virtually via Zoom, telephone, FaceTime or Skype.
Who is eligible to participate?
All employees are eligible for voluntary participation in the weight loss program.
Family members, significant others and friends are eligible to participate per guidelines set by the organization.
Select participants may be required obtain medical clearance from their primary care provider to participate in the Ideal Protein corporate weight loss program.
Corporate Wellness Case Studies
Cleveland Clinic Press Release
Ideal Protein Obesity Summit
Learn More About Our Corporate Wellness Programs