Ideal Protein: It Just
Makes Sense!
Why Ideal Protein And
How Does The Diet Work?
Ideal Protein is NOT another high protein diet. In fact, Ideal Protein is an adequate protein, low carb, and low fat diet that promotes fat loss.The science behind it is simple. The body has three sources of energy it uses to meet its metabolic needs: carbohydrates, muscle, and fat. The body will draw from its carbohydrate reserve before it draws from muscle and fat. During the weight loss phase of the protocol, carbohydrate intake is limited
to encourage the body to use its fat and muscle reserves for energy. By eating high quality protein foods, such as those in the Ideal Protein protocol, the body is able to maintain lean muscle mass and burn fat. The protocol also teaches dieters how to develop smarter eating habits and make better lifestyle choices, so they can maintain a stable weight after the loss is achieved. 
Typical results vary up to 6 to 8 pounds lost
during the first two weeks
At least 2 pounds per week (most lose 2— 5) thereafter when the Ideal Protein Weight Loss Protocol is followed properly.
The Weight Loss Phase was designed to maximize fat loss through nutritional ketosis, a safe and natural metabolic state in which the body's primary fuel source is coming from ketone bodies – energy molecules produced by "burning stored fat".
On the Ideal Protein protocol, nutritional ketosis is achieved by restricting carbohydrates (sugar) and calories (to between 850 – 1100 calories/day) thereby compelling the body to transition to fat (fatty acids) as an alternative energy source, which provides ample energy to meet the body's daily needs.
Depending on one's starting weight, clients can expect to consume between 3—5 partial meal replacements daily, in addition 4—8 ounces of a whole protein source, such as beef, chicken or fish.
Essential daily nutrients such as fiber, water and micronutrition are provided through the intake of low-glycemic vegetables (4 cups per day), micronutrient replacements (MVI, Potassium, Omega-3 Plus, Cal-Mag) and and a minimum of 64 ounces of water.
Once a client's weight has successfully been stabilized, the client can segue into Maintenance
This stabilization occurs through various weekly "tweaks" in macronutrients (per coaching algorithms) 
The Stabilization Phase was designed to help defend the body's "new" weight against its former weight, or "weight set point."
Following weight loss, the body fights to regain lost weight by increasing hunger and appetite, reducing satiety (period of feeling "satisfied" between meals), and lowering energy expenditure to meet the body's daily needs.
This creates what is known as an "energy gap" – a state in which more calories are desired than required. This can make weight loss difficult to manage and maintain.
The objective of Stabilization is to narrow this "energy gap" through research based nutritional interventions that effectively manage hunger, promote greater satiety and maintain weight loss.
First week — "Step-down week"
During this step-down week, calories are increased by removing 1 Ideal Protein partial meal replacement and replacing it with 4—6 ounces of lunch protein as well as 4 cups of vegetables.
Clients are required to record their intake during this week in an accompanying food record, which will be used as a "template" from which clients can construct meal examples during their Stabilization onboarding, which occurs on week 2 of Stabilization.
During this 45-minute appointment, coaches determine the client's daily targets 
Using the step-down food record as a template, clients can easily incorporate these macro targets of protein, added fats and carbohydrates into their existing food record, creating sample menus for the week ahead.
The reintroduction of carbohydrates is a crucial part of Stabilization, and is achieved through a foundation of unlimited low-glycemic vegetables and a slow and measured increase in net carbohydrates, and increasing weekly as tolerated per hunger and satiety ratings (recorded in the journal) as well as weight trends. 
Minimum of 2 weeks in Stabilization (up to 8 weeks depending on the amount of weight lost)\
For weight loss 20 — 49 pounds, minimum of 4 weeks in Stabilization
For weight loss 50 — 80 pounds, minimum of 6 weeks in Stabilization
For weight loss over 80 pounds, minimum of 8 weeks in Stabilization
During this Phase, net carbs will continue to be increased based on activity level.
 During the Maintenance Phase, clients will still receive 1:1 coaching support and guidance as they navigate the "real food" environment.
In addition to ongoing education and support, both in-person as well as through our app, clients will be encouraged to complete 2 tune-ups per year to effectively maintain weight loss.
Real People, Real Results
With The Ideal Protein Method, Our Patient See Results Such As
Furthermore, with a letter of medical necessity from your physician and appropriate diagnosis codes, you may be able to use a flexible spending or health saving account to cover costs of treatment.
You also may be eligible for a credit towards your taxes for expenses incurred while using our plan.
We Not Only Help People, We Change Their Lives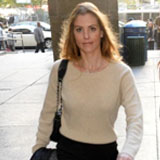 Jaynie Mae Baker
My problem area has always been my stomach and despite my best efforts, getting rid of it is has been impossible. While I didn't have a lot of weight on the scale to lose, it kept me from enjoying my closet full of designer dresses and instead I was stuck camouflaging with bulky sweaters and jackets. I tried a diet with appetite suppressant pills read more
Paul Woodward Timmins
I used to be 281 lbs. I lost some on my own (and gained some too), struggling through every diet you've ever heard of, but bottom line…this program works best, if you follow the plan properly. With BioIntelligent Wellness, I finally have my weight management under control. I've been around 160 lbs for almost 4 months now and holding strong. Belie read more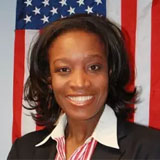 Ellen Kwame Corkrum
2 years ago, I was referred to BioIntelligent Wellness for my mother who was diabetic. In the beginning, her diabetes was controlled with medication but after my father died, things really changed. She was depressed, and her blood sugar was out of control. She went from swallowing medication to injecting but nothing seemed to be helping. She was ga read more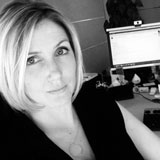 Amlie Thomas
My daughter was a premature baby, as she grew up, she was always on the skinny side. Despite the extra meals, she couldn't gain weight and struggled with low energy. While I only remember kids being teased for being overweight, she would come home in tears about being teased for being too thin. We tried everything possible, but she wasn't gaini read more
Cale Ryan
BioIntelligent Wellness - I had a great experience! My goal was to lose weight but this program not only helped me to lose but also kept me motivated to maintain it. I worked with Cat who is a very informed and supportive coach. She never failed to acknowledge my success, encouraged me and even supported me through my not-so-wise bad decisions. The read more
Maria
I just recently completed BioIntelligent Wellness, Ideal Protein Weight Loss Program and I feel AMAZING! I've lost nearly 11 pounds in 18 days, not only does this diet help me lose weight, but it teaches me how to make healthier decisions and eating habits. I have permanently adapt this lifestyle changes and really happy from it. If you're interest read more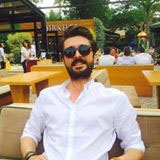 David Mark
I signed up for Ideal Protein after extensive research and decided that it is the best way for me to approach ketogenic weight loss. I have to say that it has been the team at BioIntelligent Wellness that has truly made the difference in my level of success, especially Debb and Cat. The entire team has gone out of their way to support my on my jour read more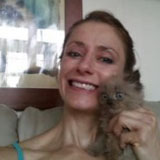 Jennifer Creed
My daughter recommended I go to BioIntelligent Wellness since I was struggling to lose the 15 pounds I gained around my mid-section after menopause. The program was very easy to follow, and the coaching was great. The ideal protein diet was easy to follow and my coaching visits in the office and electronic support kept me on track. I am glad I did read more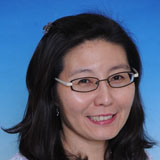 Yong Huei Wang
At my surgical consultation before my hip replacement surgery, my orthopedist told me that he was uncomfortable with performing surgery until I lost weight. He knew I was in daily pain and told me that a lot of his patients have had success working with BioIntelligent Wellness. While he wouldn't perform surgery at my weight, he agreed to schedule read more
Danielle Healy
After first pregnancy, my body wasn't what it used to be and I knew my ways of eating was a part of that. I always had a problems around my lower-back and I didn't understand why - no matter how many salads I ate and how often I exercised. I have tried making self meal plans and diets but nothing worked out. At the end, I was ready to give up and s read more
With The Ideal Protein Method, Our Patient See Results Such As
Furthermore, with a letter of medical necessity from your physician and appropriate diagnosis codes, you may be able to use a flexible spending or health saving account to cover costs of treatment.
You also may be eligible for a credit towards your taxes for expenses incurred while using our plan.
We are always ready to answer any of your questions
Ideal Protein (IP)
Ideal Protein
What is the cost of the Ideal Proteinprogram?
Making an investment in your health is priceless. Below are approximate costs for the services, tools, and education we provide to get you on a healthy diet for life.
Starting costs: Approximately $200*
Support: $50 initial visit (60 min)

Supplements: initial supplements: $68 average

Ideal Protein Foods: most people will spend $90-108/wk on IP foods during phase 1
*Contact us about our current special – we offer discounts to make it hard not to try the protocol.
Weekly: Approximately $ 102-117
Phase 1:

Support: $15 weekly coaching fee

Ideal Protein Foods: most people will spend $90-108/wk on IP foods during phase 1 of the diet.

Phase 2:

Support: $15 weekly coaching

Ideal Protein Foods: costs on average $29-58/week

Phase 3:

Support: $15 weekly coaching

Ideal Protein Foods: Phase 3 does not require you to purchase any Ideal Protein foods and lasts for up to 12 months.
Note: As you progress through the program, each phase requires fewer Ideal Protein foods.
Monthly:
Program Fees: $18 monthly program fee: Includes unlimited readings on our body composition analysis (BCA) machine, daily support videos, unlimited electronic support with your coach and more.

Supplements: $68 average
Is Ideal Protein just for people who need to lose a substantial amount of weight?
This program is for everyone -whether your goal is to lose 10 pounds or 100 pounds. We also offer a 21-day protocol for people already at their goal weight who want to address cellulite.
About how long will I need to be on the protocol?
It depends on how much weight you would like to lose. Most of our dieters lose between 2-7 pounds per week. The first two weeks, most clients lose at least 6-8 pounds.
All together there are three phases to the protocol, but you will lose all the weight during the first phase.
How is the program structured?
There are four phases to the protocol:
Phase I: Weight Loss
You will be on Phase 1 until you hit your goal weight
Phase 2: Stabilization
Typically, two weeks of for stabilization and reintroduction of carbohydrates. Depending on the amount lost, this phase may be extended.
Phase 3: Maintenance
This is your maintenance or "Lifestyle" program. You will not be required to use the Ideal Proteinfoods during this phase; however, your coach will continue to support your achievements and new lifestyle with our 12 month maintenance support program. You are not required to continue the program for 12 months however, we have found that our most successful dieters utilize this phase to expand their diets while learning how to make lifestyle changes that are supportive of their goals and teach them to keep the weight off.
Can I be successful with the program if I travel a lot?
Yes, we have many successful dieters; some who travel as much as 80% of the time. The Ideal Protein foods are conveniently packaged and travel friendly.
The whole foods you are required to consume can be found at any restaurant and grocery store. Your coach can offer you the option of a virtual coaching appointment (via Zoom, telephone, FaceTime or Skype) if you are not able to come into the office for your weekly coaching visit. Your dedicated coach will help guide you based on the parameters of your life, no matter how hectic it is. The coaches maintain electronic contact with you between appointments, so you are never left wondering what to do – whether it is what to order if going to restaurants or how to navigate business luncheons.
Corporate Wellness
Corporate Wellness
Why do a corporate wellness program?
Increases the use of preventive screenings and services

Improves healthy eating among employees

Increases physical activity among employees

Improves stress management among employees

Improves general health and well-being

Improves productivity

Improves the sense of being a team

Improves morale & attitude

Decreased absenteeism

Reduced turnover rate

Decreased injuries
Who is eligible to participate?
All employees are eligible for voluntary participation in the weight loss program.
Family members, significant others and friends are eligible to participate per guidelines set by the organization.
Select participants may be required obtain medical clearance from their primary care provider to participate in the Ideal Protein corporate weight loss program.
Where will this program take place?
Corporate Wellness program activities typically take place in appropriate designated spaces on-site. This may include conference rooms and other available indoor and outdoor areas.
Coaching visits may be scheduled for onsite at your workplace, at either our Carlsbad or Solana Beach location or may be held virtually via Zoom, telephone, FaceTime or Skype.
When will this program take place?
Corporate Wellness program activities may be scheduled as a one-time event, an ongoing employee benefits offering or a combination of thereof.
Coaching visits may be scheduled during the following times:
Before work

During work, provided scheduling and workload needs of the company are met

Between work (lunch and breaks)

After work
What type of Corporate Wellness programs do you offer?
We offer a variety of programs, from lunch & learns, corporate fitness, structured weight loss programs focusing on improving vital heath markers, metabolic testing as well as health & wellness coaching.
IP Phases
Provider IP FAQ
Provider Faq
Is the Ideal Protein Weight Loss Method safe for people on blood pressure and fluid medication?
Yes. People with high blood pressure are often overweight and will benefit from the protocol. However, they will have to be mindful of their medication dosing and will be required to monitor their blood pressure twice daily and work with their physician to monitor their prescriptions. Additionally, they may need to monitor salt intake, as prescribed by their physician.
Is the Ideal Protein Weight Loss Method safe for Diabetics, Type I and Type II, as well as for hypoglycemic (low blood sugar)? 
Diabetics have so much to gain from our protocol because regulating glycemia is at the very heart of our method. While we cannot reverse
Type I Diabetes, we can help those afflicted to lose weight.

However, our Ideal Protein weight loss method can help reverse Type II Diabetes or, at the very least, diminish the condition's vulnerabilities.

People who suffer from hypoglycemia can also follow our weight loss method or our alternative plan.
Still, diabetics need be particularly vigilant on our protocol. In the first few weeks, people suffering from hypoglycemia should not exercise as much as usual in order to facilitate the reeducation of their pancreas and give their body a chance to readjust to its new eating habits. As well, they should stock up on the Ideal Protein Peach Mango drink, in case they find themselves during a low blood sugar crisis, which is predictable in their case. When it happens, they should sit down, breathe deeply and reach for an Ideal Protein Peach Mango drink. It will calm them instantly. They must be confident in the knowledge that their body, more specifically their pancreas, will, in time, soon, readjust itself to function as it was originally intended by nature.
If on medication, is the Ideal Protein Weight Loss Method safe?
Our protocol is most likely safe but still, we recommend that your physician is consultant prior to beginning. Remember, Ideal Protein foods are real foods, drugfree with no stimulants. Each Ideal Protein envelope is the equivalent, nutritionally, to a chicken breast, a small filet mignon or a filet of fish.
Is the Ideal Protein Weight Loss Method safe for children and what is the minimum age for following the protocol?
We successfully offer this program to youth over the age of 12. Younger children will require a physician's release to participate. If a parent wants to replace his child's unhealthy snacks with healthy foods, including Ideal Protein foods, the parent must ensure that the child understands the reasons why they are being deprived of these foods. If not, the child may react adversely by wanting those unhealthy foods even more than before.
How many calories will I be consuming daily while on the weight loss phase of Ideal Protein?
In short, you will be consuming approximately 900-1100 calories from the foods you eat. Unlike the other keto diets, Ideal Protein provides adequate amounts of protein to protect you from muscle loss and Ideal Protein also provides the recommended daily intake of vitamins and minerals.
On average, you need 2,000 calories each day to meet your body's needs, and 900 of these calories are going to come from the Ideal Protein diet. The remaining 1,100 calories will come from fat taken from your own fat stores!
For Whom
CONTACT
Ready to get started
or have a few more questions