Eating out, going to restaurants, travel –  these are nothing less than the making for a nightmare for dieters worldwide. The constant conflict of dining at the newly opened restaurant vs. going off protocol or getting kicked out of ketosis is worrisome. We can agree that giving in to temptations is easy and the same temptations goes for Ideal Protein dieters. We get lots of messages and questions from our dieters asking how they can stick to the Ideal Protein Phase 1 restrictions while eating out on a dinner date, trying cuisines at restaurants or going on a vacation.
Well, the great news is,
You can travel, eat out, and still stay strict on the Ideal Protein diet.
All you need is a bit of discipline and planning, and by doing so, a lot of our dieters have actually managed to continue losing weight while on a trip/vacation.
In this post, we will share the tips and tricks to help you make the right choices even when you don't have control over most of your meals. We will also take a look at the restaurant guide and list some popular Ideal Protein friendly food choices you can make there for eating out. So bookmark this blog (more of a tool), and let's dive in.
Firstly: what should you pack?
Ideal Protein protocol is designed with travelers in mind. This is the reason the program provides several tools to help you remain on track even when on vacation, a business trip, or a visit to your grandma's. Just make sure to pack the following:
Eating while on the plane
Restricted
Unrestricted
Crispy cereal (mix with a cup of chilled water)
Potato Puree (add a little hot water, sea salt, and packet and mix )
Cold drink packets (take an empty shaker bottle along and ask the hostess for ice water)
Treats like the Vanilla Crispy Square, Salted Chocolate Clusters, Nacho Cheese Dorados
Vegetables & Protein
Most domestic flights allow you to bring hard-boiled eggs, cut-up vegetables, and pre-cooked protein (such as chicken breast, sliced steak, lean ham slices). Only liquid or gel-like foods are restricted.
In the hotel room
Check if you can get a room with a small fridge for keeping some things cold.
Our tip: The hotel will give you a fridge for no extra charge if you tell them that you need one for medical reasons.
Here are the items you may need or want to put in the fridge:
Here are some ideas if you are unable to get a small fridge:
On a business or vacation trip
If your days are all jacked up or involve plenty of activity, you might need an additional packet or some extra protein to help you get through. You can have an extra shake anytime you feel hungry. It is not going to be an issue. Plus, go with additional shakes, your own sea salt, and Walden Farms dressings (if you want).
You can always contact us if you are planning a big outing with your friends and want to ensure you enjoy yourself. We also want you to have a great time and will be happy to give you suggestions regarding what to eat and what not to eat, so you don't go off track.
Eating out at restaurants
If you have to eat outside more than once a day, simply copy the Ideal Protein dinner and skip one of your Ideal Protein packets.
Important note: This is how you're going to eat when you get to Phase 2 of the diet.
Stay away from carbohydrates. If you wind up having extra protein or fat, just make sure to lower the amount you take later that day or the following day. While a little additional fat or protein may slow you down, eating too many carbs will get you out of the ketosis state, make you gain weight, and stall you for many days.
Below are some tricks to help you get through:
1. Don't be scared to adjust your meal
If the restaurant menu reads chicken breast with rice, corn, and teriyaki glaze, but you would prefer some greens and lean protein, let them know!
Feel free to tell them not to apply glaze and to probably add a fresh salad or unbuttered broccoli on the side. All good restaurants would be glad to make these changes without asking any questions. Ask for exactly what you want, and be bold!
2. Don't be afraid to return meals
Keep in mind that this is YOUR diet – you are in charge, and you need to stand up for it. So, tell them what you want and how you want it.
You can order
Veggies cooked with no butter
Protein cooked without olive or grapeseed oil and
Salad dressings that are allowed, such as lemon wedges and olive oil, and so on.
Most restaurants are highly accommodating and would love to grant your request.
If the server makes a mistake on your order, simply ask them to correct it. Most of them won't mind making changes, and you will feel great knowing you are staying 100% committed to your diet goals.
3. Salads are your best friend
Some people may consider salads "rabbit food," but when you are on the Ideal Protein protocol, they will have to be your best friend. Look for one that can help you stay on track, and as we said earlier, don't be scared to make changes! You can also visit some of the "create your own salad" places in the area – you will surely find one that you like that can help you stick to your diet.
Salad dressings
We decided to create a section for salad dressings because they can be a big issue for Ideal Protein dieters.
Although salads maybe your best friends when on Ideal protein, salad dressings can be your worst enemies. Many of them are very rich in sugar and unhealthy fats that can kick you out of ketosis and sabotage your diet. Below are some approved dressing choices in case you are looking for something to put on top of your salad:
Lemon wedges, little olive oil, and sea-salt
Walden Farms packets
Olive oil and vinegar. Be careful because a lot of restaurants only have balsamic or red wine on their cruets. Ask them to get it from the kitchen or if it's not available, lemon is a good replacement.
Fresh Pico de Gallo
Ideal Protein salad dressings: Balsamic, Honey Mustard, and Italian.
Other dressings, but be careful. Some may contain a high amount of sugar, dextrose, and other additives that can kick you out of ketosis.
4. Select the right foods when eating out on Ideal Protein 
If you like eating pizza or a burger and fries, there's nothing we can do to help. However, you can go for some delicious meals that perfectly suit your diet.
Here are some great-tasting Ideal Protein meal choices to get at restaurants:
Dinner choices
Filet mignon with steamed, unbuttered broccoli with a wild greens salad, lemon juice, cracked pepper, olive oil, or sea salt
Oven-baked tilapia with braised mushrooms (without sugar or oil) with a Caesar salad. Ensure that you substitute the cheese and croutons for an approved Ideal Protein crunch (think the new croutons or Ideal Protein chips)!
If you are going out to have a burger, try to bring a Walden Farms ranch or bacon ranch along to put on top of the burger. And instead of getting the fries, replace with steamed vegetables, you can order the "add on veggie toppings for a bit more" salad. Or, you may go for a 1/3 lb hamburger. Eat the hamburger with no bun and add mustard, pickles, extra lettuce, and red onion on top.
If you are ordering chicken sandwiches, request that it is done protein style. This means:

No cheese
No bread
Extra lettuce on one side as a "bun."
Use steamed mushrooms (that is if you eat mushrooms)
You may also ask them not to add any condiments besides the mustard
Enjoy a salad topped with vinegar, olive oil, and sea salt on the side.
For lunch
Cobb salad (without any disallowed item) with pepper and mushrooms, a chicken breast, and dressed in olive oil, lemon wedges, and salt
A 1/3 lb hamburger (without bun) with pickles, mustard, extra lettuce, and red onion. It should be served with a salad dressed with vinegar, olive oil, and sea salt.
If you need to eat breakfast outside, only have eggs, lean ham, and vegetables. But if you are making an order for food, ask the restaurant to cook things how you want them – no butter, use only grapeseed/olive oil, and so on.
Modify your salads. Choose one that is closest to what you are allowed to eat and ask the restaurant not to include disallowed items. If you cannot find a salad that is close enough, ask them to make you one by mentioning the protein and the vegetables you want on it.
If they mess up your order, don't be scared to return it. Yes, if you're rude you may be seen as someone who is snooty or high maintenance, but who if you're kind, who cares? Your body and your journey to a great metabolism are worth the trouble. So, stand up for yourself and let them know what you really want.
Carry Ideal Protein snacks (such as chips or the new Croutons) along to add as protein or croutons on your salads.
Pre-ordering lunches or eating at buffets
As we have always advised, stick to non-starchy vegetables and lean protein. You can also bring:
Omelet with veggies
Eggs and grilled, steamed, or sautéed vegetables
One or two pieces of ham
Eggs Benedict (without the English muffin, sauce, and butter) and add more fresh sliced tomatoes.
If you are attending a breakfast buffet, try as much as possible to avoid cheese, sauces, and fatty items, such as bacon and sausage.
Don't let shyness stop you from selecting the best parts out of buffet dishes. It will also be good to take a moment and choose the veggies you are allowed to eat from mixed veggies.
Ask the buffet staff for special things, such as a plate of asparagus they used to garnish their eggs benedict. You would be surprised what you can receive if you just ask.
So, be confident!
You are the customer. Be choosy and selective about what you add to your plate.
Also, try as much as possible to choose foods with no sauces or coatings. Most sauces are very rich in carbohydrates and fats. If you can only choose a dish with cheese or sauce, make sure to scrape off as much of it as you can.
If only breaded meat is available, just remove the coating and consume the meat itself.
If you have to eat a burger or sandwich, go for the one with the most protein and throw away the cheese and bread.
As said earlier, bring Ideal Protein snacks (such as chips or the Ideal Protein Croutons) along to include as protein or a crunch on your salads.
Pressure to drink or eat
If your friend or someone is pressuring you to drink or eat something that is not allowed on the Ideal Protein plan, here are a few ways to get yourself out of a tight spot:
Alcohol
If you are finding it difficult to say NO, just tell them you are taking medication that should not be mixed with alcohol.
Most people would stop pushing when they hear that! Sometimes, it is good to tell a white lie to save your metabolism.
If these tricks don't work on'em, then try to look for new friends who won't pressure you to drink (just kidding or…. maybe not).
Carbohydrate or other foods
Tell them you are a health program that requires limiting carbs for two to three months (which is actually true).
Mental Tricks
If you travel for a vacation or work, but you have always associated travel with food indulgence – try to see Ideal Protein as the way to take care of yourself.
Imagine getting back home at the end of your vacation – weighing less than when you left! Picture how good it will feel knowing that travel can actually support your life goals and not ruin your plans and reduce your morale.
Dining by fare on Ideal Protein
Ordering Mexican foods
It's not easy to go Mexican when eating out on Ideal protein, but you can. These simple tips can be helpful:
Check the restaurant menu and look for salads you can modify.
Call the restaurant ahead and ask questions. This will save time when you finally arrive there.
Make sure to have the salsa on the side of any food you buy, so you can control the quantity of the "occasional tomatoes'" you want to add.
Tell them not to use any sugar, flour, or starch in the preparation, and ask them to make sure of that.
AVOID THE CHEESE! AVOID THE GUACAMOLE! AVOID THE SOUR CREAM!
AVOID THE CHIPS! Ensure the chips are placed on the opposite side of the table so that you won't be tempted.
Options you can order
Ceviche as a meal or as an appetizer
Grilled fish dishes with vegetables instead of rice and beans. Request for lettuce leaves to make a lettuce wrap.
Avoid the chips and the tortillas.
Carne asada, carnitas, lettuce wrapped fajitas, or any other grilled meat dish.
Machaca with eggs – replace tortillas with lettuce and take salad or lettuce instead of rice and beans.
Huevos rancheros – take lettuce instead of the rice, beans, and tortillas.
Going American
Options you can order:
Salads with either chicken or fish and allowed veggies. You can include an extra approved vegetable, like tomato, mushrooms, red onions, etc. Add little pepper and sea salt as well as vinegar and olive oil on the side.
Get a meat entrée of beef, fish, or chicken. Ask the restaurant to give you steamed vegetables and remember to take your own salt!
You can also order a pitcher of sparkling ice water with lemon wedges. Ask the restaurant to dry-cook your meat with no fat or oils added. Instead of rice or potato, ask for a double serving of the steamed veggie without butter or oil.
You may have a hard time with the veggies at some restaurants. Let them know that you can't have, for example, carrots, and they will think it is because you are allergic to it and give you what you want.
A salad is a good choice when everybody else is taking an appetizer! Some tips for salad dressing:

You can choose the salad dressings as we listed above
Go with ziplock bags and keep a handful in your handbag. When you are at the restaurant, modify the salad dressing by adding a bit of additional oil, sea salt, some lemon, and fresh pepper.
Bring a small tight-sealing container to prepare your own dressing and keep it inside a ziplock bag.
Go to the restaurant with your own dressing and barbeque sauce.
Ask the server if you are not sure whether the item contains sugar, starch, etc. There should be a list of ingredients in the kitchen they can double-check for you.
Have an "eating-out kit" in your bag. You can purchase a gift card tin case, for instance, the one you use to give out gift cards. Keep the following in the tin:

Some tea bags
Packets of stevia sweetener
2 extra Ideal Protein packets of protein drinks
Ideal Protein enhancers
A small ziplock medicine or pill baggie of sea salt (or real salt) and supplements
2 packets of the Walden Food Dressing
Asian Cuisine
Yes, you can also try Mongolian BBQs!
If you like going Chinese
Order white meat chicken and veggie dish with no sauce
Don't eat rice
Ask if they can make it MSG (mono-sodium glutamate) free – that is, no sugars or vinegar, or wines.
Have vegetable dish sautéed with oil or one that is steamed in water! You may also ask for lemon wedges to season with.
Go with your own salt and an already-made container of soy, vinegar, and Chinese five spice for sauce.
Here are Ideal Protein compliant foods you can order at Chinese restaurants:
Simply go for any one you like. Most Chinese restaurants will allow you to make changes and cook it steamed. Beware of hidden starches, seasonings, and MSG (mono-sodium glutamate). This is why you should always go with steamed food with no sauce.
Visiting a Japanese restaurant
Hibachi grill would also be nice, but ensure that you
Don't take the rice
Order grilled meat and vegetables
Eat the salad without dressing
When at a restaurant, it's good to check the salad, the entrée, and side choices to know the kinds of vegetables they use. Go through the salads and sides to find what you can take while on the Ideal Protein protocol and what changes you will need to make.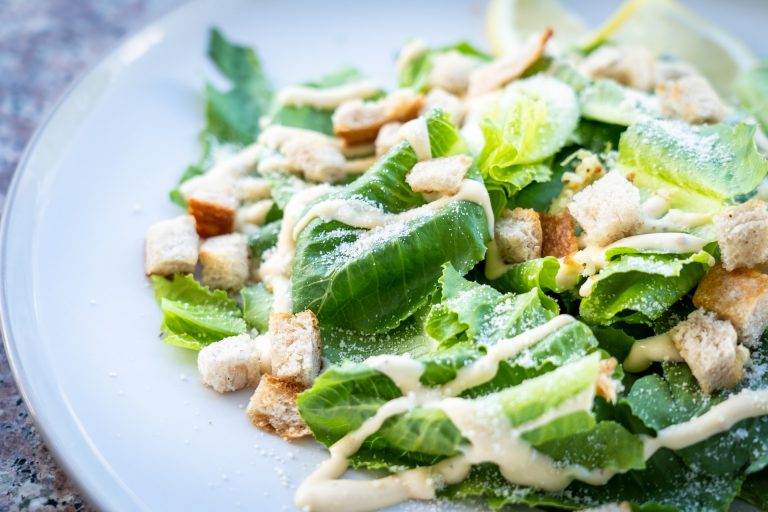 Going to a salad bar
Salad bars are also a safe option for Ideal Protein dieters for eating out. They are good because you can actually take them and still stay 100% committed to the plan. Salad bars don't contain a high amount of protein, so you may ask for bottled water and ice to prepare a protein drink. After this, you can ask for a coffee cup, pour hot water, and make a bag of tea!
Moreover, ask those at the steamed vegetables counter if they can prepare some steamed veggies with no salt, carrot, or butter for you. They are usually very accommodating.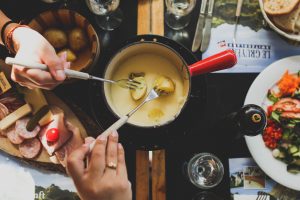 Order the chicken or shrimp (or seafood) and use an oil fondue or chicken broth. Make sure that the seasoning in the pot is sugar-free and ask them to give you more veggies – avoid the bread and tomatoes.
Go for unseasoned smoked chicken or turkey with extra steamed veggies and a salad. Spinach would also be nice.
You may also get BBQ chicken – that has no sauce at all.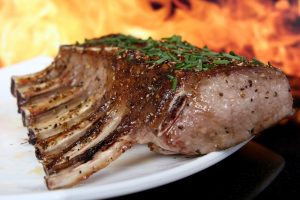 These are very easy. Simply ask for a small cut or put the rest in a box to carry home for later.
You can have a few pieces of salmon, tuna, or sashimi or the shrimp, steamed vegetables, and a salad without dressing.
Ideal Protein friendly restaurants and menu choices
To make your job easier, we have looked up in menus of some popular eat out destinations and gathered the Ideal Protein friendly foods you can choose from at these restaurants.
While these were some popular choices of restaurants, you can find similarities with other places as well. We hope this Ideal protein eating out and restaurant guide serves you and your appetite well.
We will be updating this blog regularly to add more Ideal Protein compliant eat out choices. Once again, we are just a call away if you are stuck.
If you want to know more about Ideal Protein and its amazing weight loss protocol, schedule a complimentary consultation.