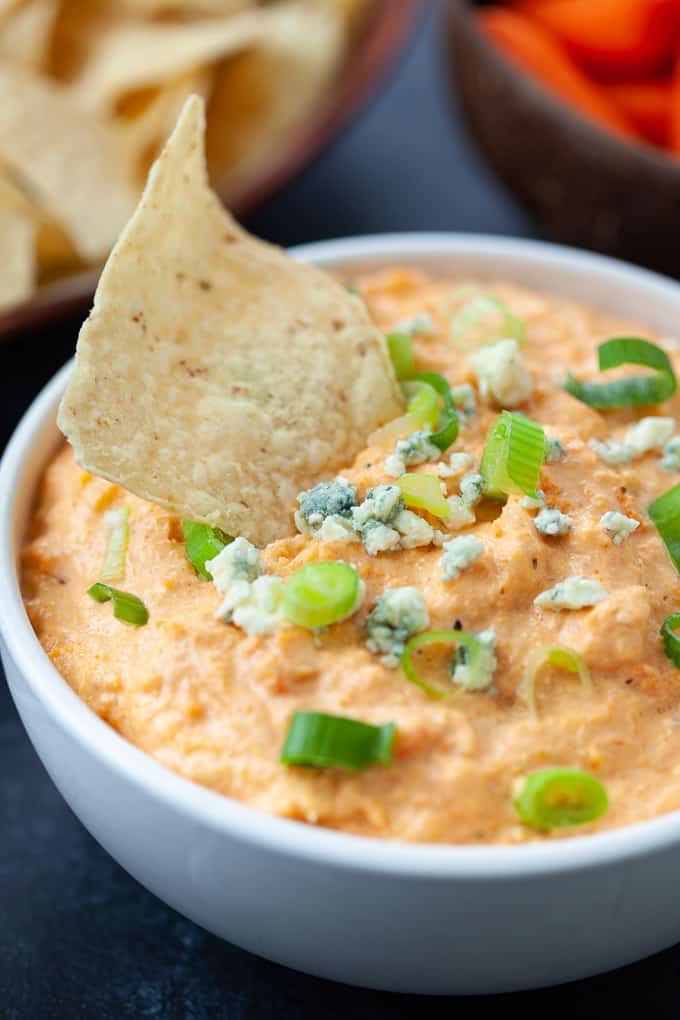 Cheesy Cauliflower Buffalo Dip
This Cauliflower Buffalo Dip recipe is hot, cheesy, and can be prepared in minutes. This amazingly delicious dip is an amazing low-carb alternative to the market available ones.
Dip can be served hot or cold, with unlimited vegetables, or IP Dorados. Go on and savor this all Ideal Protein phase allowed recipe.

Ingredients
1 1/2 cups of cauliflower florets
2 – 4 garlic clove
2 tbsp. hot sauce
1 tbsp. apple cider vinegar
1 tsp. paprika
1⁄2 tsp. pepper
1⁄4 tsp. salt
2 tsp. oil – optional
1 packet Ideal Protein Cheddar Cheese Sauce Mix
1⁄2 cup water
Red pepper flakes for garnish

Preparation
Step 1
Preheat oven to 350°F.
Step 2
Roast cauliflower florets and garlic cloves for 40 minutes.
Step 3
Remove cauliflower and garlic from the oven.
Step 4
Place cauliflower in a blender and add hot sauce, apple cider vinegar, paprika, pepper, sea salt, oil, cheese sauce packet, and water.
Step 5
Blend until smooth.
Step 6
If a creamier dip is desired, add water by the tablespoon blending each time.
Step 7
Add more hot sauce if extra heat is desired.
Step 8
Garnish with red pepper flakes and serve.