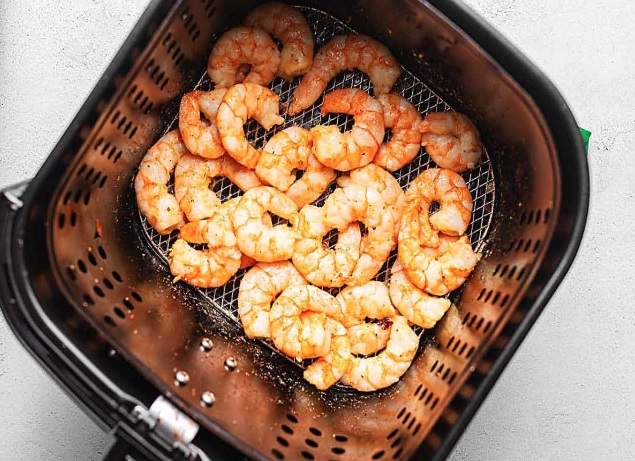 Air Fryer Shrimp
This perfect 15 minute Air Fryer Shrimp is quick and easy to prep and yet yummy and tender.
Using an air fryer allows the flavor to remain intact on the shrimp without burning it and delivers a nice outer coating.
This protein-filled and delicious dish perfectly fits into all Ideal Protein phases. Try the recipe and enjoy!

Ingredients
1 lb peeled & deveined Shrimp
1 tbsp Coconut Aminos
1 tbsp Avocado Oil
1 tsp Paprika
1 tsp Garlic Powder
½ tsp Chili Powder

Preparation
Step 1
Place the shrimp in a bowl and evenly coat in the spices and avocado oil
Step 2
Place the shrimp into the air fryer and cook for 8-12 minutes at 375 degrees
Step 3
Add the shrimp to salads etc…
Step 4
Plate & enjoy! (4-servings) Phase 1-3 allowed