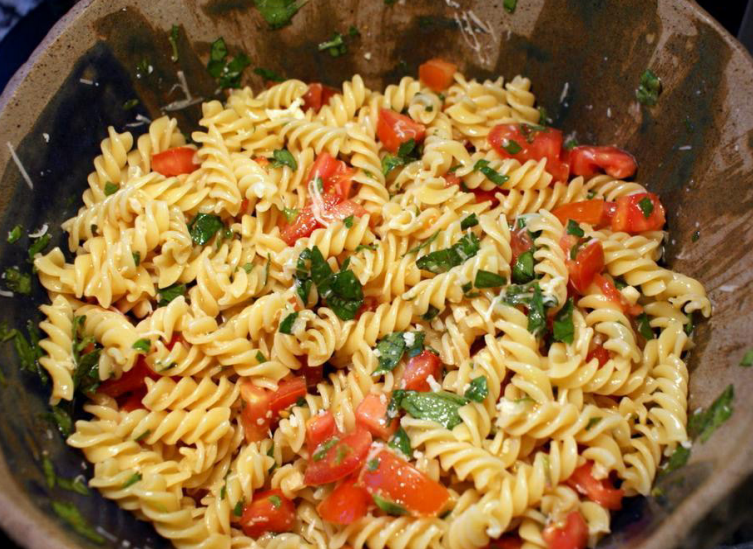 Ideal Protein Rotini Pasta Salad
Ideal Protein Rotini Pasta Salad is a great low-carb, nutritious alternative to traditional Pasta. This easy-to-make recipe can be prepared within 20 minutes. With plenty of vegetables, it perfectly fits for all Ideal Protein phases.
The Ideal Protein Rotini Pasta itself has the following nutritional value:
Calories – 150, Fat – 2.5g, Carbs – 12g, Protein – 20g
Follow the recipe instructions to cook some delicious Rotini Pasta Salad for your Ideal Protein weight loss journey.

Ingredients
1 Ideal Protein Rotini Packet
2 Cups of Tomatoes
1 Minced Garlic Clove
1 to 2 tsps of Fresh Basil
1 to 2 tsps of Olive Oil
1/4 tsp of Sea Salt

Preparation
Step 1
Cook the Ideal Protein Rotini for about 8 minutes.
Step 2
Meanwhile, in a saute pan over medium heat, add olive oil and lightly saute your minced garlic.
Step 3
Stir in tomatoes and cook.
Step 4
Add fresh basil and sea salt.
Step 5
Drain Rotini and put in a serving dish.
Step 6
Toss in tomatoes. Add more fresh basil to taste. Enjoy!
Step 7
Phase Approved: Phases 1-3.