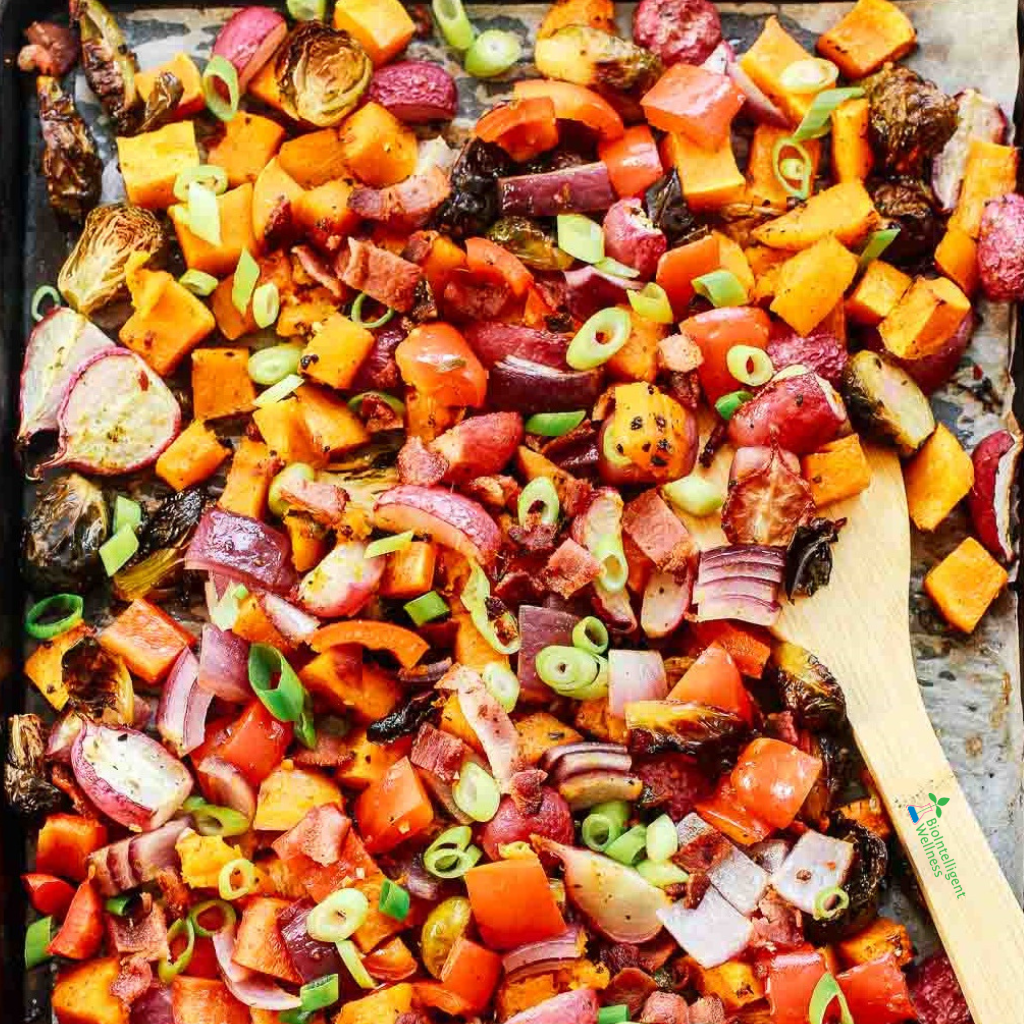 Sheet Pan Roasted Vegetables
Sheet Pan Roasted Vegetables recipe is a delicious option for the Ideal Protein Phase diet. Packed with vitamins, fiber, and antioxidants, it's an inspiring way to fuel your health and nourish your body.
Approved for Ideal Protein phases 1 to 3.

Ingredients
1 zucchini (peeled and chopped)
1 eggplant (peeled and diced)
1/2 cup cherry tomatoes
2 shallots (sliced)
1 red bell pepper (sliced)
1 yellow bell pepper (sliced)
½ cup olive oil
1 tsp. dried rosemary
1 tsp. dried thyme
2 bay leaves (crushed)
1 tsp. dried oregano
2 cloves garlic (minced)
2 tbsp. fresh lemon juice
1 stp. grated lemon zest
Salt and pepper to taste

Preparation
Step 1
In a large bowl mix the zucchini, eggplant, tomatoes, shallots, and peppers with the oil, rosemary, thyme, bay leaves, oregano, garlic, lemon juice, lemon zest, salt, and pepper. Leave it Overnight.
Step 2
Preheat oven to 400 degrees F (200 degrees C).
Step 3
On a large roasting pan, roast the vegetables for 20 minutes until the edges of some of the vegetables are starting to crisp.
Step 4
Remove from the oven and stir for another 20 minutes.
Step 5
Again put it on to oven at 200 degrees F and stir until vegetables are tender.
Step 6
Serve hot and enjoy!