Dr. Aliza Cicerone, ND, FABNO
Meet Our Prescribing Physician (SIBO)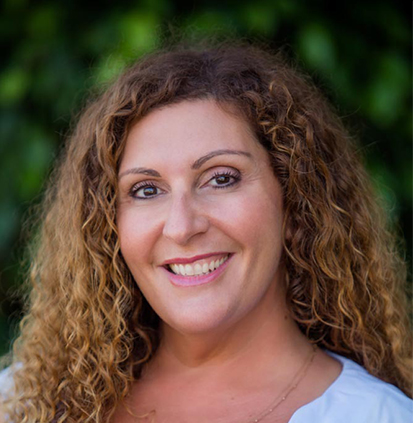 Dr. Aliza Cicerone earned her Doctorate in naturopathic medicine (ND) from The National University of Natural Medicine in Portland, OR, and holds additional board certification in naturopathic oncology (FABNO). She completed an integrative oncology residency, where she did extensive training in gastroenterology, endocrinology, neurology, cardiology and dermatology, in addition to operating her own integrative practice.
After her residency, Dr. Cicerone worked as a staff physician at the Cancer Treatment Centers of America in conjunction with medical doctors, acupuncturists, dietitians, mind-body counselors and physical therapists to provide patients with comprehensive, integrative care. Dr. Cicerone believes that a combination of conventional and naturopathic medicine is the key to optimal health and wellness.
A California native, Dr. Cicerone moved back to the San Diego area in 2013 to bring personalized natural medicine to Southern California. She works with patients with a variety of health concerns, including thyroid abnormalities, hormone therapy, digestive disorders, cardiovascular disease and diabetes. Through her personal experience with Crohn's disease and digestive concerns, a focal point of her practice is working with patients with digestive and autoimmune conditions, with a specialty focus on Small Intestinal Bacterial Overgrowth (SIBO). She uses a combination of prescription medications, targeted natural supplements, lifestyle modifications and nutrition co-management to support her patients for long-term success.
Dr. Cicerone is the President Emeritus of the California Naturopathic Doctors Association and a member of the American Association of Naturopathic Physicians, the Oncology Association of Naturopathic Physicians, the Gastroenterology Association of Naturopathic Physicians, and the Society for Integrative Oncology.
Let's Hear it From Dr. Cicerone
Working with BioIntelligent Wellness has become one of the most invaluable tools that I can offer my patients. Even while approaching disease prevention and management from an integrative perspective, there are times when pharmaceuticals, supplement protocols and lifestyle modifications do not produce the desired results.
Long term patients of mine with gastrointestinal disorders, metabolic syndrome, rheumatoid arthritis and a variety of health conditions have all greatly benefited from Julianna's expertise and holistic approach to nutrition and complimentary therapies.
The Ideal Protein program has supported me in decreasing and often discontinuing patient medication load, specifically in patients with type 2 diabetes, hypertension, and hyperlipidemia.
I often see dramatic results within the first 3-4 weeks on the program,with reductions in daily blood pressure and blood sugar readings, and patients reporting improved energy and a more positive outlook. Every one of my patients receives a customized plan that is tailored specifically to them, which sets them up for a protocol that ensures success.
The one-on-one weekly coaching visits keep patients engaged and accountable, and far exceeds what I am able to offer as a physician from a time perspective.