Danielle R.
San Diego, CA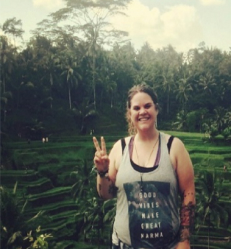 Before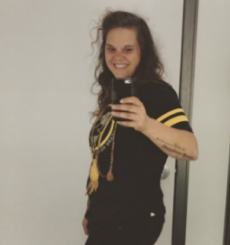 After
( - 58Ibs )
My Name is Danielle. I Have Lost 58lbs and This Is My Success Story
I was at a point in my life where I was frustrated with my active lifestyle but yet not losing weight.
I tried many diets on my own but I wasnt disciplined enough to follow them. I was referred to
Ideal Protein from a friend who highly recommended the program. after talking with the staff
who walked me through the program i was super stoked, but not sure i was able to afford it.
But I figured it was worth a shot and the first week I lost 5 pounds and i immediately felt confidence
and the ease of the program
The structure of ideal protein gave me the discipline i needed even
with my super busy lifestyle. I started at 226 pounds and currently at 171 pounds. I couldnt be
happier. my yoga practice has elevated, my energy has increased, my mood has lifted and I dont
feel the weight of needing to lose weight on my shoulders any more.
I have confidence in myself
that I can conquer so much after seeing i was successful on this plan.
The coaches help you stay
on track and set you up for success. I realized that its a daily choice for my daily habits.
The program teaches you a lifestyle change. We dont change completely overnight but the 6
months so far has been a incredible difference in my life and my health is worth any financial
sacrifice I had to make. Ideal protein was the best thing I ever did for myself. Now I look at life
upside down in my headstands.