Marcos C.
Palm Desert, CA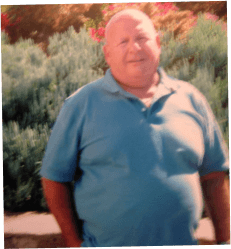 Before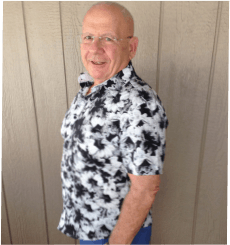 After
(- 68Ibs )
My Name is Marcos. I Have Lost 68lbs and This Is My Success Story
I am a great dieter; in fact, dieting is one of the things I do best. I have dealt with weight
issues since my pre-teen years and have taken part in all the recognized weight loss
programs (Weight Watchers -3 times- TOPS, Atkins, South Beach, Dr. Gundry's Diet
Evolution, Optifast) as well as every fad diet that came along (cabbage soup, cottage
cheese, grapefruit, paleo, zones).
I lost weight over and over but eventually gained it all back and then some.
This yo-yo dieting played havoc with my metabolism and eventually led me to have some
serious health issues, including type 2 diabetes, high blood pressure, high cholesterol, high
triglycerides, arthritic joint pain. Traditional medicine dealt with this by prescribing a
plethora of pills and shots, including insulin. My belly looked like a black and blue pin
cushion. I could not do any of the activities that I loved.
My belly looked like a black and blue pin cushion. I could not do any of the activities that I loved.
Several months ago I decided to take the bull by the horns and started the Ideal Protein
(IP) protocol, figuring if this didn't work I would just resign myself to being fat and unfit. IP
is a miracle of modern science and Julianna Nikolic and Dr. Cicerone were my guiding
angels, providing the support and encouragement I needed to be serious about the
protocol.
The food is delicious and plentiful (vegetables, 4 ideal protein packs, lean protein
and 80 ounces of water). The protocol includes extensive blood work, in depth consulting
sessions, and a wonderfully informative set of videos that really helped me to understand
what was going on with my body.
I have lost almost 50 pounds, have gone from an XL shirt to a medium, 42 pants to a 34 waist.
I try to walk my 10,000 steps (Fitbit) every day and work out with a trainer three times
a week. I am in the best shape of my life, I am fit and healthy and am off all of my meds,
including insulin, with blood sugar at a non-diabetic level, and my cholesterol, blood
pressure, and triglyceride levels are excellent. I will say that the one downside is constantly
having to buy new clothes as my body changed, but as one nurse commented when I
complained: "You're not shrinking, all that goodness is just more concentrated."
Believe me, nothing tastes as good as being thin feels.