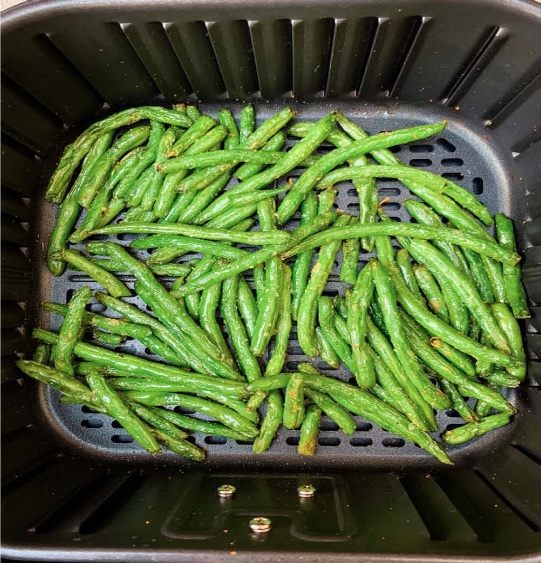 Air Fryer Green Beans
The Air Fryer Green Beans are a superb mix of easy, quick, and tasty vegetable treats. They are suitable for low-carb, keto, and Ideal Protein.
It is the recipe that serves as a perfect side dish for a weeknight dinner with steak, chicken, or any meal. You can also serve this keto dish, crispy or fried, and toss in crumbled bacon if you wish.
Allowed for all Ideal Protein phases.

Ingredients
1 lb. fresh green beans
1 ½ tbsp. minced garlic
1-2 tsp. sage leaves chopped
2 tbsp. light olive oil
1-2 tbsp. seasoned salt

Preparation
Step 1
Preheat Air Fryer to 400 degrees for 5 minutes
Step 2
Mix green beans with light olive oil, garlic, sage, and seasoned salt
Step 3
Air fry for 8 minutes at 400 degrees
Step 4
Pause cooking halfway through and shake the basket, cook last 4 minutes
Step 5
Plate & enjoy! (4-servings) Phase 1-3 allowed