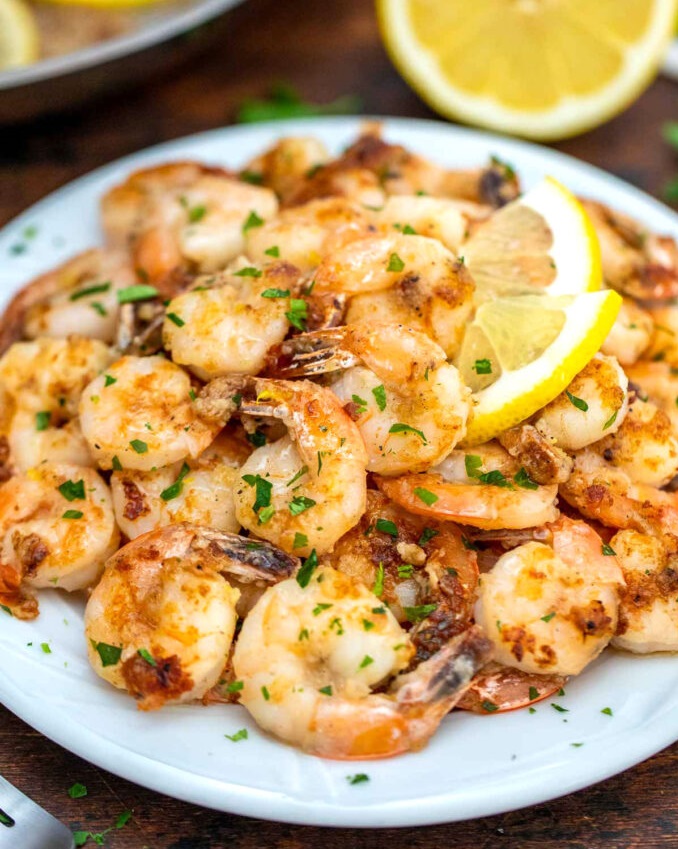 Air Fryer Lemon Pepper Shrimp
Looking for a spiced-up side to complement your meal?
Go for Air Fryer Lemon Pepper Shrimp. This simple and quick recipe will add amazing flavor to your meal planning. Allowed for Ideal Protein phases 1 to 3.

Ingredients
1 tbsp. olive oil
1 lemon – juiced
1 tsp. lemon pepper
¼ tsp. paprika
¼ tsp. garlic powder
2 ounces uncooked medium shrimp – peeled and deveined
1 lemon – sliced

Preparation
Step 1
Mix olive oil, lemon juice, lemon pepper, paprika, and garlic powder in a bowl.
Step 2
Add shrimp and toss well until coated.
Step 3
Place shrimp in the air fryer and cook until pink and firm, for 6 to 8 minutes.
Step 4
Serve with lemon slices. Enjoy!