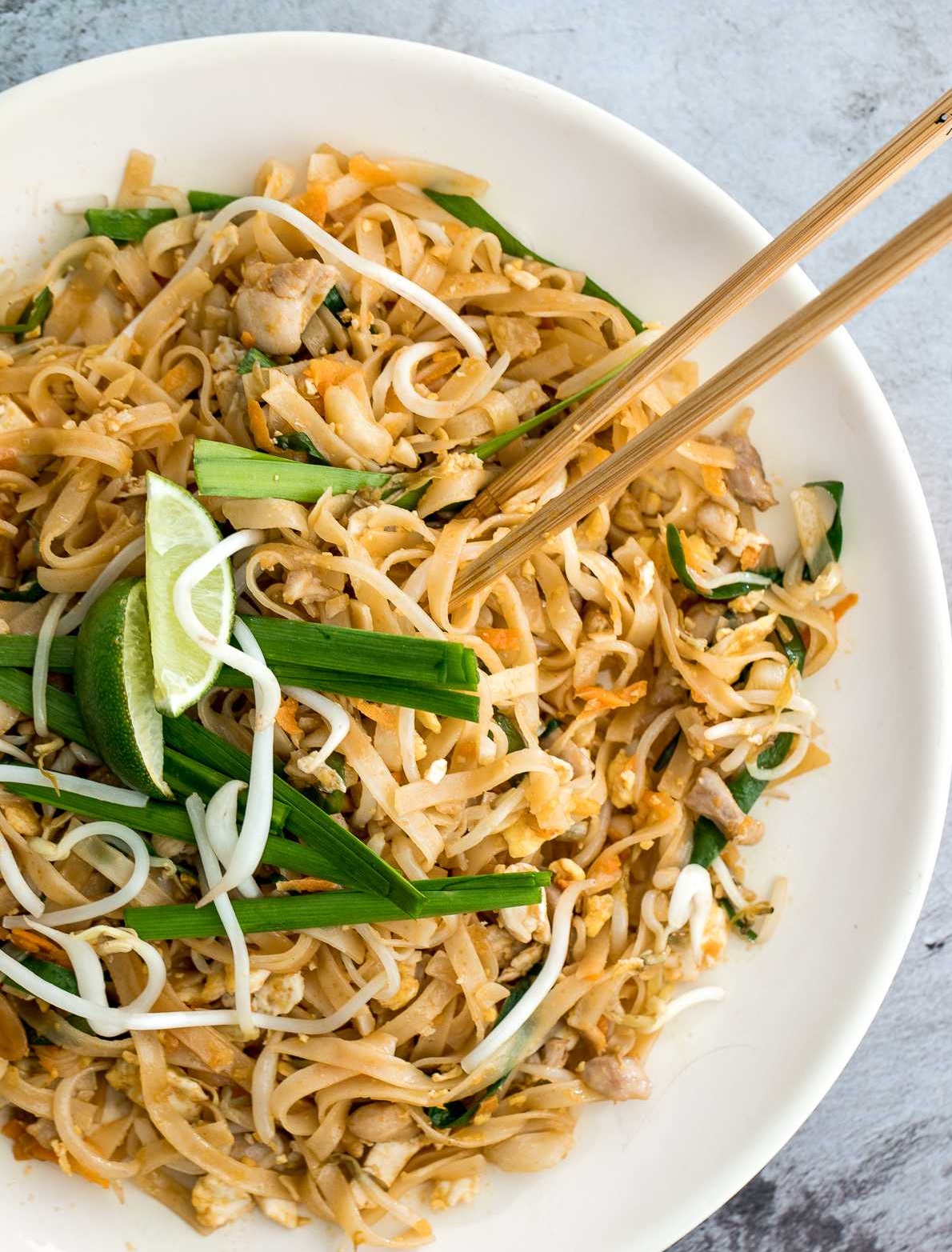 Chicken Pad Thai
Love noodles and chicken? Chicken Pad Thai is your go-to meal then.
This flavorsome recipe delivers a lot of lean protein and the carb-free noodles allow you o enjoy it guilt-free.
Approved for all Ideal Protein phases.

Ingredients
1 serving of Konjac Pad Thai Noodles
2 eggs
5 ounces of leftover sliced chicken
1 cup bean sprouts
½ cup snow pea
¼ cup chopped cilantro
¼ cup diced green onion
¼ tsp. salt
¼ tsp. pepper
            Sauce Ingredients
2 tsp. oil
2 tsp. granular sugar-free sweetener
1 garlic clove fine minced
1 tbsp. WF peanut butter
Juice from 1 lime
½ tsp. red pepper flakes
1 tbsp. Braggs Soy Aminos

Preparation
Step 1
Rinse noodles well and drain in a colander. Dry fry noodles in a skillet until all moisture is gone. Remove from skillet and set aside.
Step 2
In the same skillet, over medium heat, add in chicken, snow peas, salt and pepper and start to heat through.
Step 3
Crack eggs in the skillet and scramble fry. Keep breaking up and mixing in with the chicken.
Step 4
To prepare sauce, whisk all sauce ingredients together and set aside.
Step 5
First, add in the onions and bean sprouts and then add sauce and noodles. Coat all ingredients in the sauce, cooking through until sprouts are tender.
Step 6
Plate and garnish with cilantro. Bon Appétit!