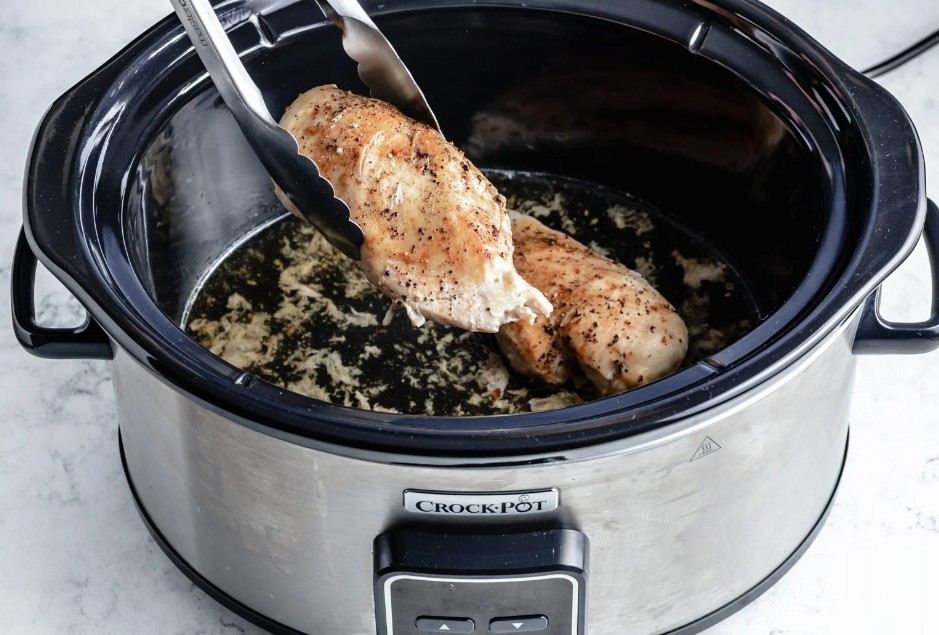 Crockpot Chicken Breast Recipe
This delicious crockpot chicken breast recipe is a great base for different lunches or dinners. It's a great recipe to have on hand for busy weeknights or meal prepping.
Approved for Ideal Protein phases 1 to 3.

Ingredients
1/2 cup chicken broth
2 tbsp. olive oil
1 tsp. salt
1/2 tsp. onion powder
1/2 tsp. dried thyme
1/2 tsp. paprika
1/4 tsp. pepper
1/4 tsp. garlic powder
4 large chicken breasts

Preparation
Step 1
Pour the chicken broth in the crockpot.
Step 2
Mix the seasoning in a small dish.
Step 3
Rub the olive oil and seasoning over the chicken breasts.
Step 4
Put the chicken breasts in the slow cooker.
Step 5
Cook on high for 3-4 hours or on low for 4-6 hours.
Step 6
Take out from cooker and serve warm with Cauliflower Fried Rice.