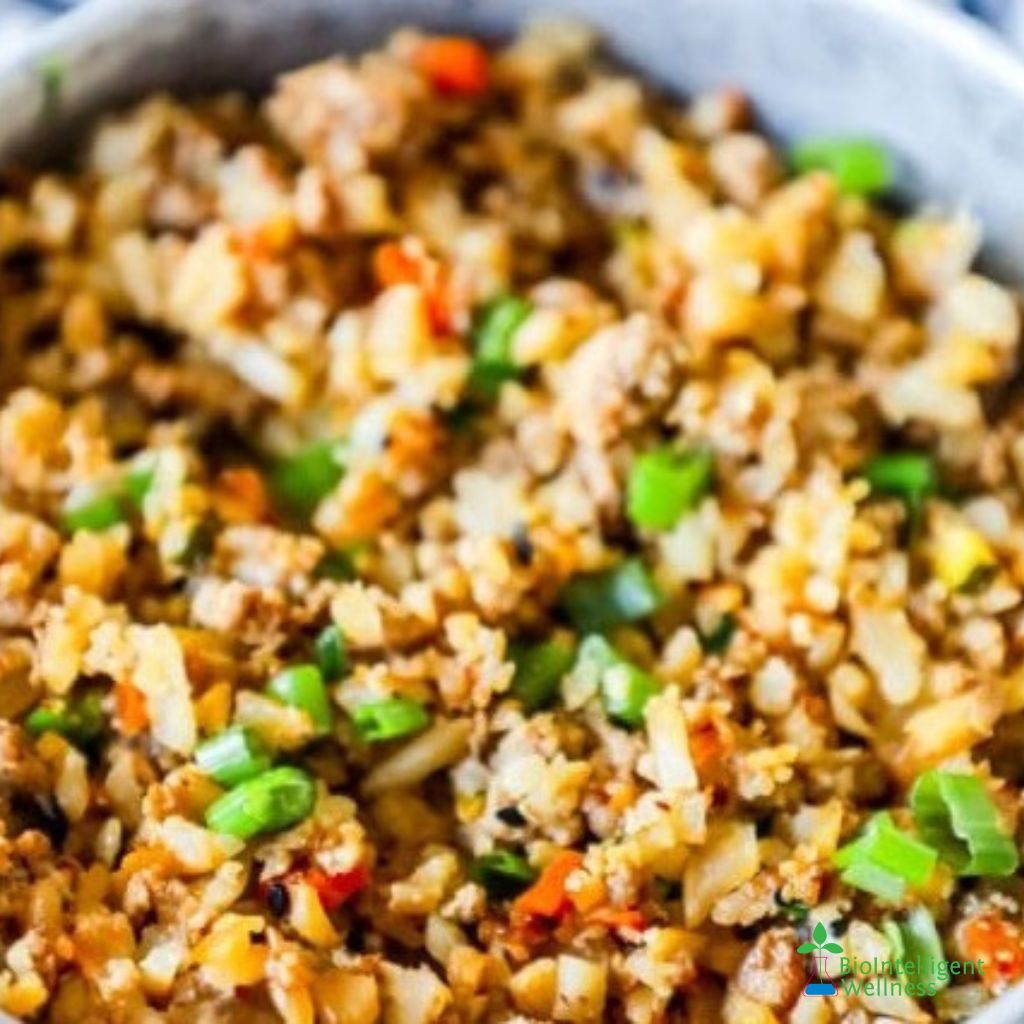 Ground Turkey Cauliflower Rice Recipe
Healthy and low-carb, this ground turkey cauliflower rice recipe is packed with delicious and nutritious ingredients that make for a satisfying meal.
Allowed for Ideal Protein phases 1 to 3.

Ingredients
1 tsp. Olive oil
1 lb Lean Ground Turkey
2 cloves Freshly Minced Garlic
1 Bell pepper Diced
5 Cherry Tomatoes Diced
½ tsp. Oregano
1 tsp. Cumin
½ tsp. Smoked paprika
To Taste Salt & pepper
1 Cauliflower

Preparation
Step 1
Heat olive oil in a large skillet over medium-high heat. Add minced garlic and sauté until fragrant and softened about 3-4 minutes.
Step 2
Add lean ground turkey to the skillet and cook until browned, breaking up any large pieces as it cooks.
Step 3
Cut the cauliflower into florets and place them in a food processor. Pulse until the cauliflower is finely chopped, resembling rice.
Step 4
Add cauliflower rice to the skillet and continue cooking for 5-7 minutes until it starts to soften.
Step 5
Add diced cherry tomatoes, dried oregano, bell pepper flakes, cumin, lime zest, smoked paprika, chili flakes, and salt and pepper to taste, and stir well. Bring to a simmer and cook for 5-7 minutes until the cauliflower is cooked through.
Step 6
Serve hot, garnished with fresh parsley if desired.