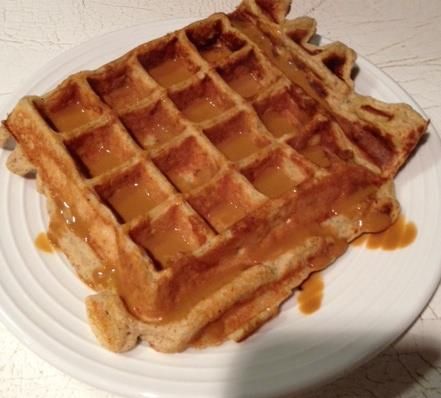 Ideal Protein Waffles
Waffles are loved by all – kids and adults alike. They are tasty, easy to prepare, and can be eaten on any occasion. Try this simple unrestricted waffle recipe whenever the craving some tasty snacks.
You can always do experiments with all the different pudding flavors. Allowed for Ideal Protein phase 1 to 3.

Ingredients
1 packet Ideal Protein Pudding (any flavor)
1/4 cup water
1/4 cup egg white
Olive oil or Pam spray
Pinch of baking powder

Preparation
Step 1
In a bowl, mix all ingredients – make sure the batter is thick
Step 2
Heat up the waffle maker
Step 3
Spray waffle maker with olive oil/pam spray
Step 4
Cook for about 4 – 5 minutes
Step 5
Top with Walden Farms Pancake Syrup