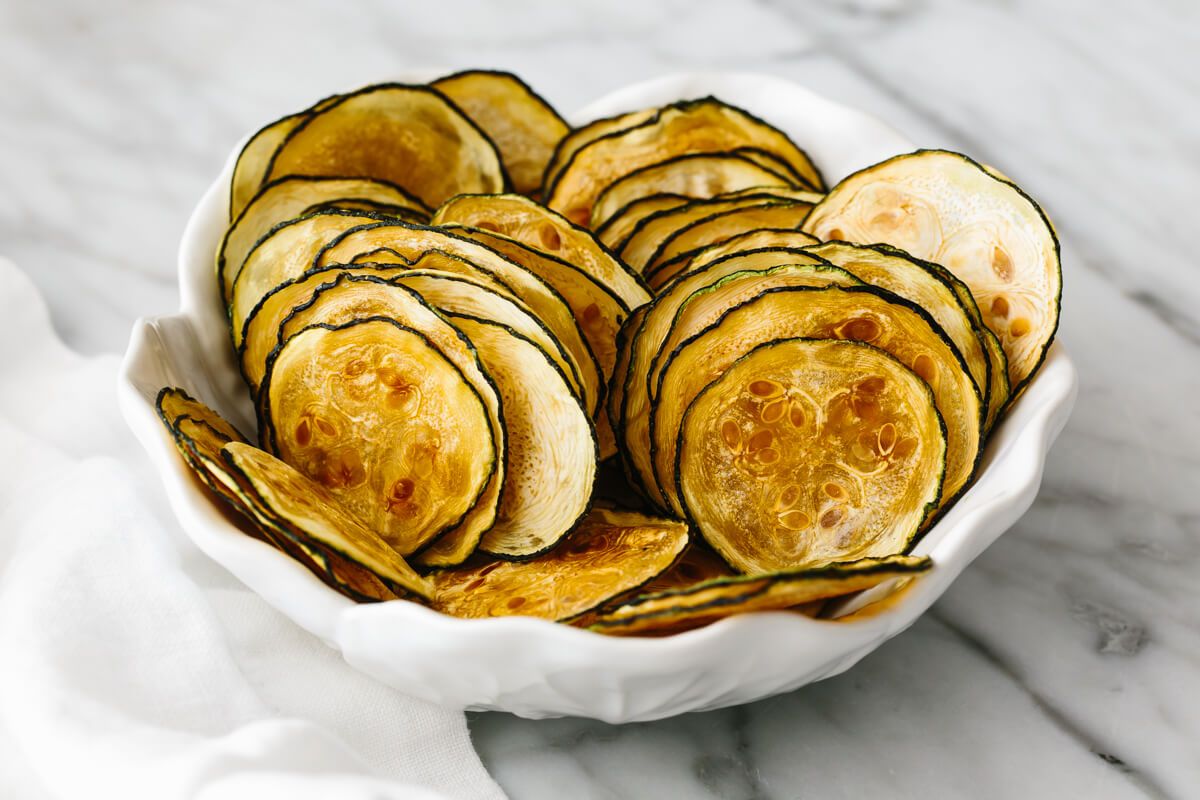 Ideal Protein Zucchini Chips
Just as the name suggests!
Ideal Protein Zucchini Chips are as tasty as healthy and an excellent low-carb alternative to potato chips. An easy snack recipe for evening cravings or for you and your kids. Approved for all Ideal Protein phases.
So try and share your experience.

Ingredients
3 medium zucchini – sliced into ¼ inch chips
2 tbsp. lemon juice
2 tbsp. olive oil
1 tsp. sea salt
Pepper – to taste
For Phase 3 you can add 2 oz. of grated parmesan cheese

Preparation
Step 1
Preheat the oven to 450°F.
Step 2
Toss zucchini slices with lemon juice, olive oil, salt, and pepper.
Step 3
Spread out in a single layer on a jelly roll pan.
Step 5
Turn zucchini over. Roast another 7 – 8 minutes.