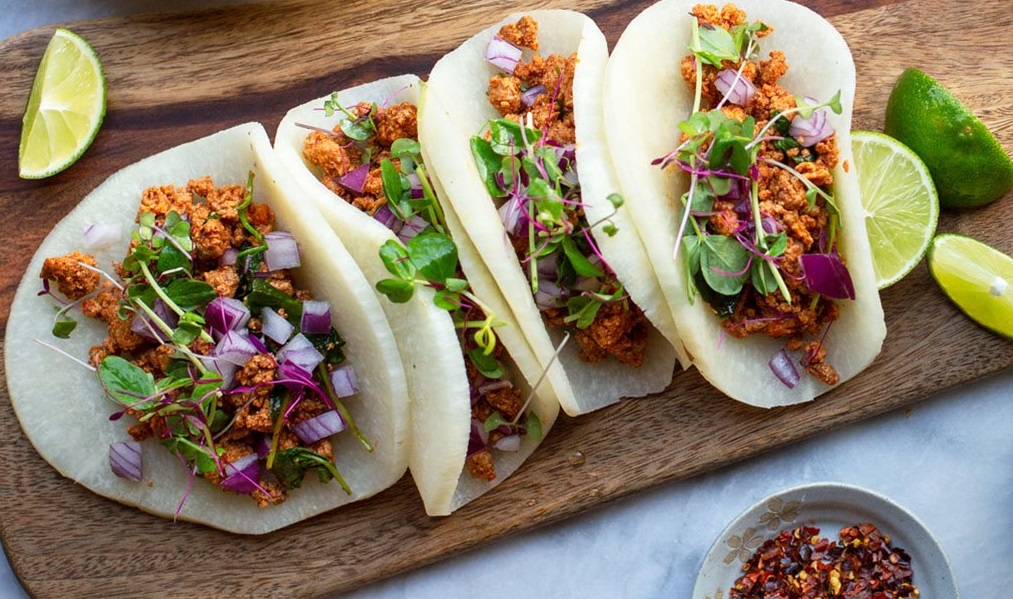 Jicama Tacos
This 6 ingredients, simple and fast Jicama Taco recipe is a great choice for snacks and treats your hunger right. It's low-carb, nutritious, and packs a lot of protein. Go ahead and try this all Ideal Protein phase approved recipe today.

Ingredients
6 jicama taco shells
Lettuce – 2 cups
8 oz. ground beef
1 lime – cut into wedges
Sugar-free Taco Seasoning
Pico De Gallo

Preparation
Step 1
Cook the beef with sugar-free taco seasoning.
Step 2
Heat the jicama shells for about 15 seconds on each side.
Step 3
Fill each shell with lettuce, meat, and pico de gallo.
Step 4
Squeeze lime juice on the top and serve. (May also add fresh cilantro)