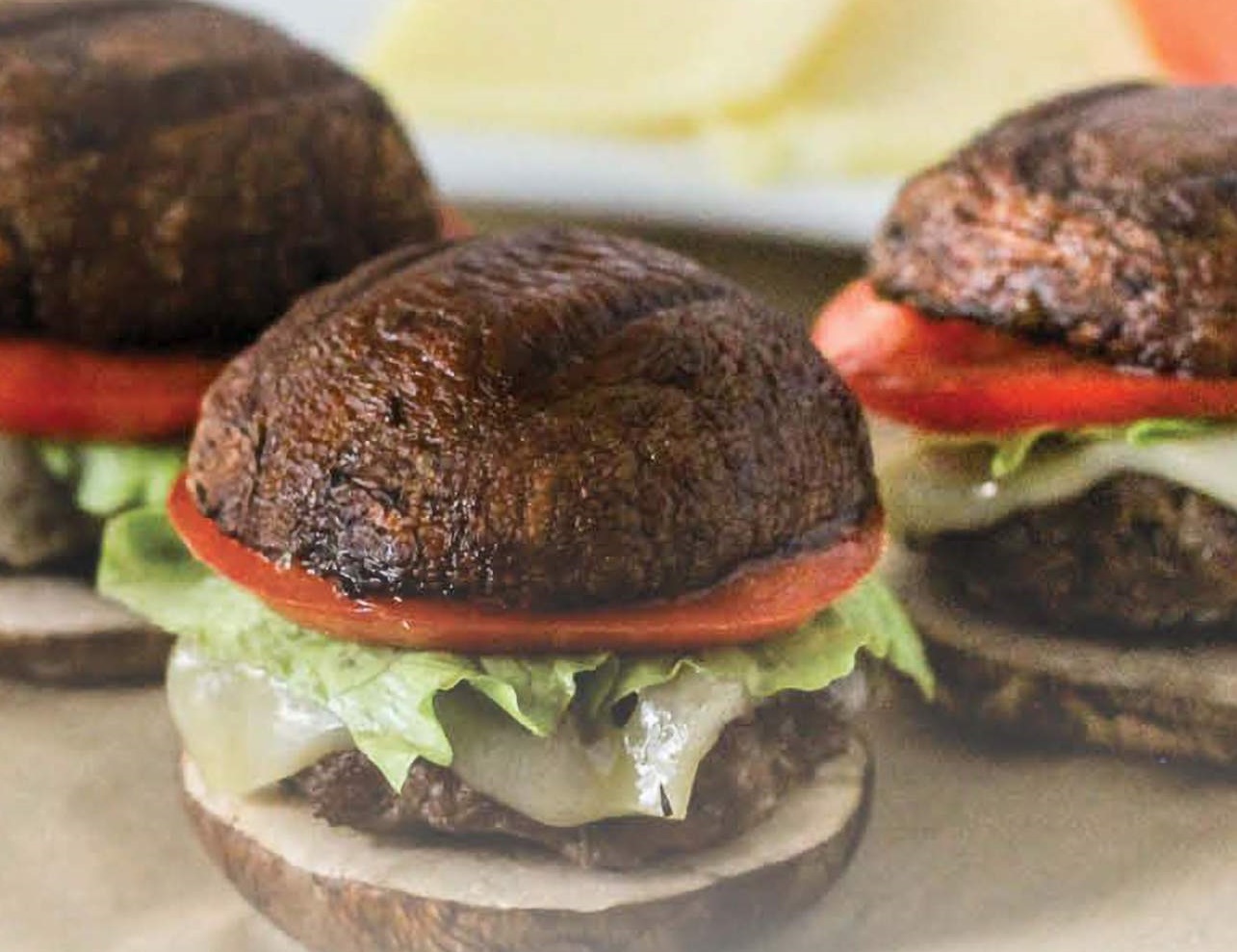 Mushroom Bun Sliders
Do you love those tiny little bite-sized sliders? Why not make some today?
The Mushroom Bun Sliders are full of flavors, tastier, and even gluten-free. This amazing recipe could be your perfect plate companion for any occasion.
Approved for Ideal Protein phases 1 to 3. So, go ahead and try some now. Don't forget to share your experience.

Ingredients
1 lb lean ground beef
1/4 cup Scallions – finely diced
1 tbsp. reduced-sodium soy sauce
1/2 tsp. garlic powder
1/2 tsp. salt (optional)
12 medium Portobello mushroom caps
6 small reduced-fat swiss cheese sliced (for maintenance only)
3 small Roma tomatoes – sliced
2 cup Romaine Lettuce

Preparation
Step 1
Add the beef, scallions, soy sauce, garlic powder, and salt (optional) in a medium-sized bowl, and mix well.
Step 2
Create 12 small, flat beef patties from the mixture using your thumb to make an indention on one side of the patties.
Step 3
Coat grill racks lightly with cooking spray.
Step 4
Add beef patties and grill them covered, on medium heat until the desired doneness.
Step 5
Add sliced mushroom caps to grill rack and cook for 1 to 2 minutes per side (mushroom should still remain somewhat firm).
Step 6
Cut cheese slices into four pieces each (if in maintenance).
Step 7
Assemble sliders using sliced mushroom caps as buns, and add two pieces of cheese per slider.
Step 8
Serve with tomato slices and lettuce.