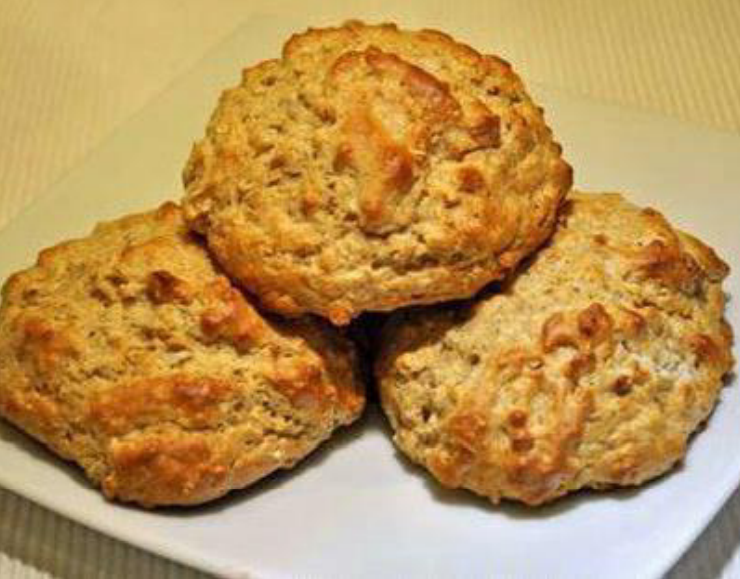 Oatmeal Biscuits
You don't have to miss the crunchy flavors with Ideal Protein. Our Oatmeal Biscuits will provide healthy fibers and help reduce cholesterol. Simple ingredients and 20-25 minutes prep time – perfect for a healthy breakfast choice.

Ingredients
2 pkg Ideal Protein Maple Oatmeal
1 pinch Baking Soda
1 pinch of Ideal Salt or Sea Salt
3-4 ounces of Water

Preparation
Step 1
Preheat oven to 400 degrees.
Step 2
Beat egg then mix with Ideal Protein Maple Oatmeal, mix well.
Step 3
Add water to turn into thinner batter (until scoopable, but not runny).
Step 4
Place parchment paper on a cookie sheet.
Step 5
Spoon mixture into desired size of biscuits.
Step 6
Bake for about 10 minutes or until golden.