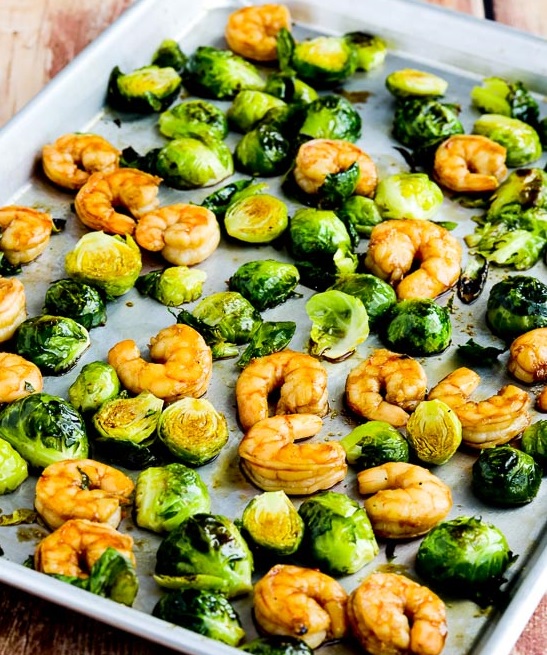 One Pan Lemon Garlic Brussels Sprouts and Shrimp
One Pan Lemon Garlic Brussels Sprouts and Shrimp is healthy, quick, and versatile. This lemon garlic roasted shrimp delivers amazing flavor and fits perfectly as a quick dinner.
Approved for all Ideal Protein phases. Try some today.

Ingredients
 1 lb. shrimp tails removed & deveined
3 cups Brussels Sprouts sliced in half
1/8 cup lemon juice
2 tbsp. extra virgin olive oil
6 cloves garlic
½ tsp. red pepper flakes
½ tsp. dried parsley
½ tsp. garlic powder
Salt & pepper

Preparation
Step 1
Preheat oven to 350°F and prepare a baking sheet with parchment paper.
Step 2
Take a small bowl and combine lemon juice, extra virgin olive oil, garlic and pepper flakes, salt, pepper and parsley. Toss shrimp in the marinade. Let it sit 20 minutes to soak the flavors.
Step 3
Place the shrimp on the prepared baking sheet in the center.
Step 4
Surround the shrimp with the sliced Brussels Sprouts and sprinkle with garlic powder, salt and pepper.
Step 5
Bake at 350°F for 20 minutes until shrimp takes a pink texture.
Step 6
Remove from oven and serve immediately with fresh lemon slices.