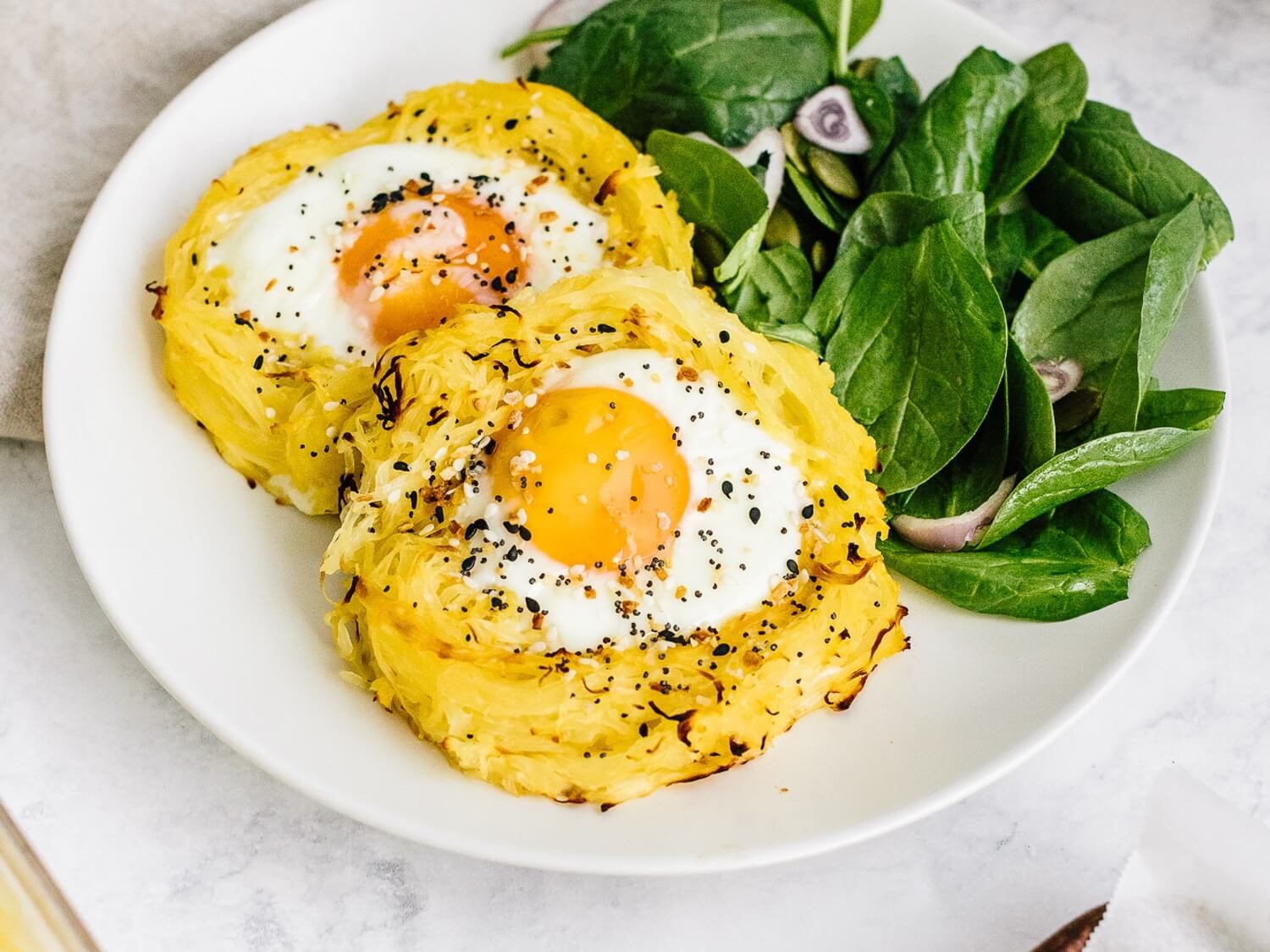 Spaghetti Squash Egg Nests
Spaghetti Squash Egg Nests are easy and healthy comfort food you could have in breakfast! This low-carb, protein-packed recipe is just the perfect for the whole family.
Approved for all Ideal Protein phases so give them a try today.

Ingredients
1½ lb. Spaghetti Squash – cooked and squash strands removed
4 Eggs
Chopped fresh herbs (optional – for serving)

Preparation
Step 1
Preheat oven to 425°F.
Step 2
Spray a sheet pan with nonstick cooking spray or line with parchment paper.
Step 3
Divide spaghetti squash strands into 4 portions and spread out on prepared baking sheet.
Step 4
Use your hands to shape spaghetti squash into nests. Take the back of a spoon and create a well in the center of each nest so it is large enough to hold an egg.
Step 5
Season nests with some salt and black pepper.
Step 6
Crack an egg into the center of each nest.
Step 7
Gently transfer the sheet pan to the oven.
Step 8
Bake until the egg whites are set and the yolks are still runny, for 8 to 10 minutes.
Step 9
Serve immediately with fresh herbs on top and/or hot sauce. Enjoy!