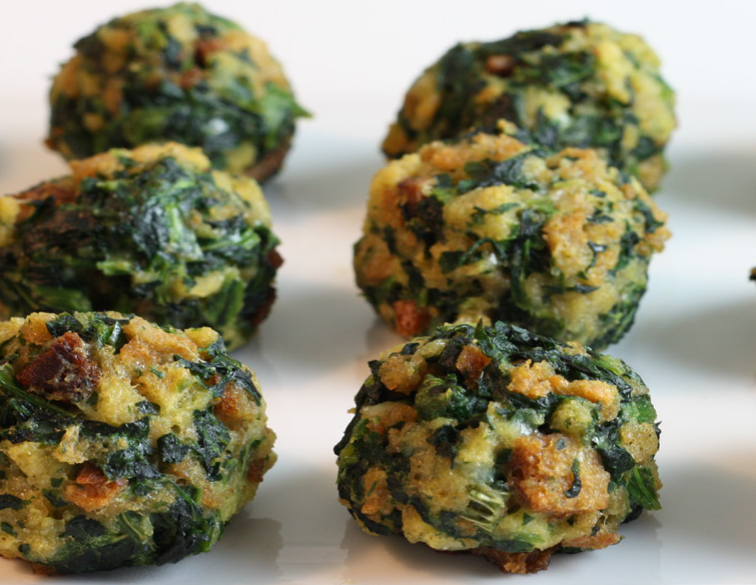 Spinach Bites
Spice up with the goodness of spinach. This delicacy is approved for all phases of Ideal Protein program. You can add Ideal Protein's Honey Mustard if desired.

Ingredients
1 Ideal Protein BBQ Crisps
1 Large Egg
Pam Spray
1/4 tsp. Salt
1 pinch of Nutmeg
2 cups of chopped Spinach (steamed)
1 pinch of Chives
1 pinch of Thyme
1/2 tsp. Garlic Powder
1 pinch of Oregano

Preparation
Step 1
Preheat oven to 450 degrees.
Step 2
Crush the Ideal Protein BBQ Crisps into a coarse powder.
Step 3
In a bowl, mix all ingredients except the Pam Spray.
Step 4
Spray a cookie sheet with Pam Spray.
Step 5
Form mix into 2 inch balls and place on the cookie sheet.
Step 6
Bake for 15 minutes or until firm.
Step 7
Serve with Walden Farms Honey Mustard if desired and Enjoy!
Step 8
Phase Approved: Phases 1-3.