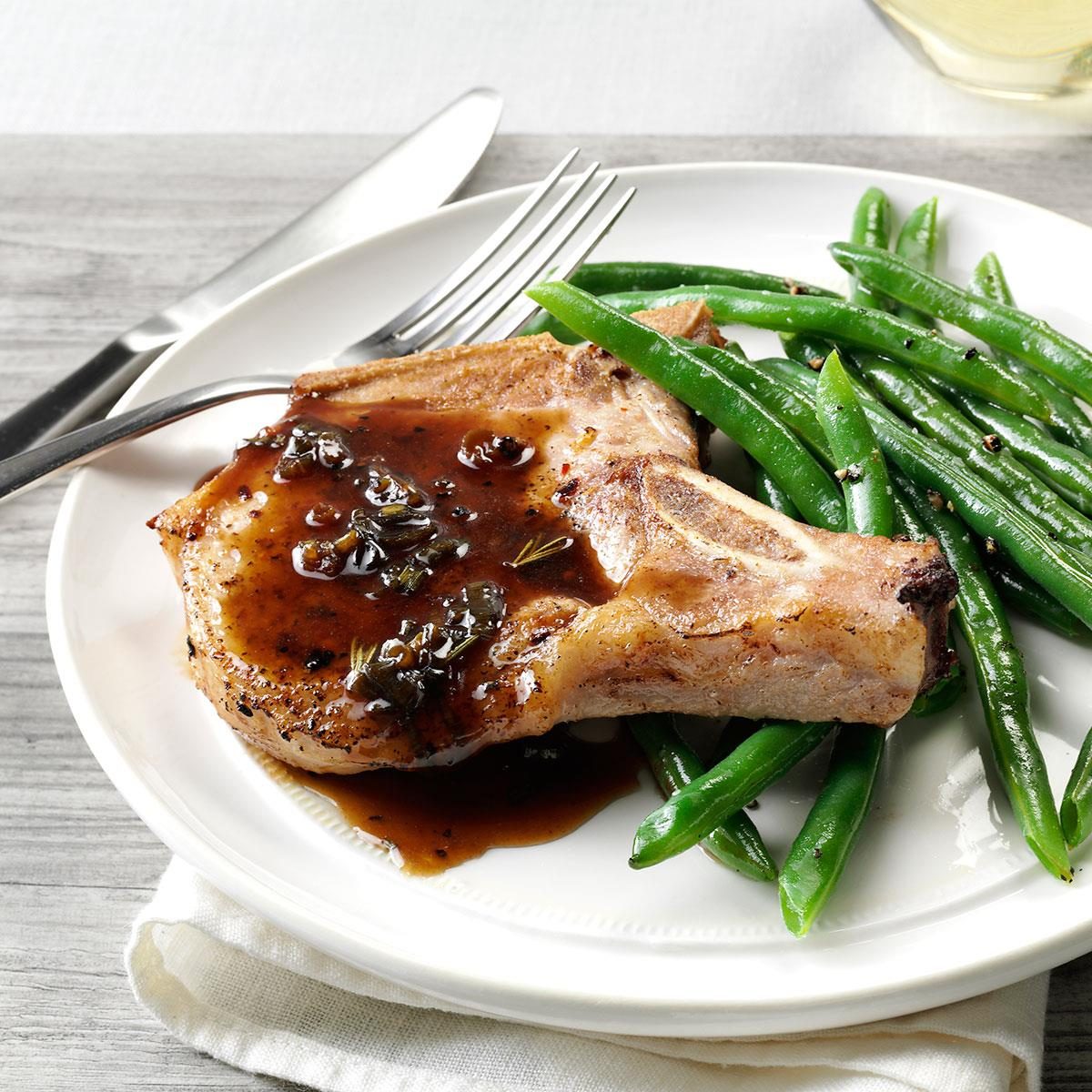 Balsamic Honey And Mustard Pork Chops
The Balsamic Honey and Mustard Pork Chops are juicy, flavor-filled, and offer lots of lean protein. Try the recipe with Stir-fried Cauliflower Rice for a complete meal experience.
Easy and quickly prepped – approved for all Ideal Protein phases.

Ingredients
1 lb pork chops
¼ cup Ideal Protein balsamic dressing
¼ cup Walden Farms pancake syrup
¼ cup Walden Farms blueberry jam
2 tbsp dijon mustard
1 tbsp olive oil
1 tbsp Frank's Red Hot (or to your taste)
1 tbsp low sodium soy sauce or tamari sauce
2 cloves garlic, minced
1 tbsp parsley, chopped (garnish)

Preparation
Step 1
Marinate the pork chops in the mixture of balsamic vinegar, pancake syrup, blueberry jam, mustard, hot sauce, soy sauce, and garlic for 30 mins to overnight.
Step 2
Heat the oil in a large pan over medium-high heat.
Step 3
Add the pork chops.
Step 4
Cook until lightly golden brown on one side about 3-5 mins
Step 6
Add the marinade and cook until the sauce has come to a boil and thickened for about 3-5 mins.